Main content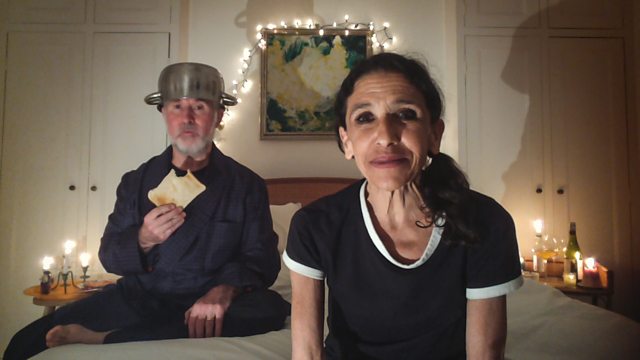 Written and filmed in lockdown, Unprecedented responds to the radical way we've seen our world change during the coronavirus pandemic, featuring the UK's most celebrated actors.
Kat and Zaccy by Deborah Bruce
Zac is reluctant to come home from university during lockdown. How long can he ignore his mother's emotional pleas for his return?
The Unexpected Expert by Matilda Ibini
This crisis will have a huge impact on Roxy's social care package. The local authority thanks her for her understanding, yet she feels significantly misunderstood.
The Night After by Josh Azouz
A couple in their sixties try to make contact with the outside world. Is it a distress signal? Or a message to a specific loved one? Greek Gods, a noose and the past all threaten to overwhelm them. A touching tale of toast, taboos and toddlers.