Main content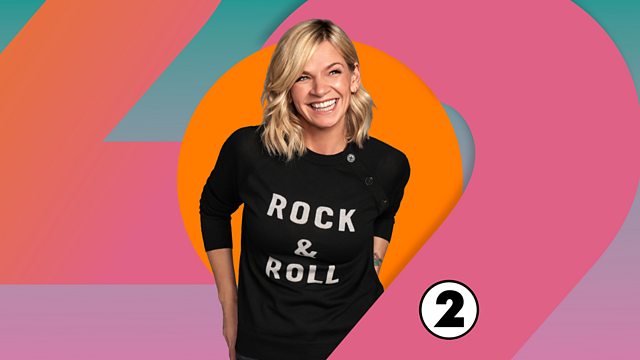 Angela Griffin
Wake up and embrace the day with Zoe Ball and the team! Zoe chats to Angela Griffin about White Lines plus test your knowledge with Jay the Quizmaster's Virtual Radio Quiz.
Wake up and embrace the day with Zoe Ball! Angela Griffin is on the phone to talk about the Netflix hit series White Lines and her lockdown project Dun Breedin'.
Your general knowledge is tested by Jay the Quizmasters Virtual Radio Quiz.
Shanwayne Stephens from the Jamaican bobsleigh team discusses the novel ways he's been training at home in Peterborough.
Plus there is a very important decision to be made...as listeners Jason and Karen call on your help to pick the name of their new puppy.
With the usual team of Tina Daheley and Richie Anderson, Zoe and the team have the best start to your morning. With celeb guests, quizzes, headlines, tunes chosen by listeners and more music than you can shake a glitterball at!
There's also a daily Pause For Thought from Remona Aly and listeners on the line as Zoe entertains the nation with fun for the family!
Last on
Music Played
Keith Urban

Polaroid

The Speed Of Now Pt. 1.
Capitol Nashville.

The Pussycat Dolls

Don't Cha (feat. Busta Rhymes)

Paul McCartney

&

Wings

Jet

Pure McCartney.
Virgin EMI Records.
2.

Jonas Brothers

X (feat. Karol G)

(CD Single).
Republic Records.

Backstreet Boys

Everybody (Backstreet's Back)

Huge Hits 1997 (Various Artists).
Global Television.

Shalamar

A Night To Remember

Friends - Deluxe Edition.
Big Break Records.
5.

Sheryl Crow

All I Wanna Do

The No.1 Acoustic Rock Album (Variou.
Polygram Tv.

Paul Heaton

&

Jacqui Abbott

A Good Day Is Hard To Find

Manchester Calling.
Virgin EMI Records.

Starship

Nothing's Gonna Stop Us Now

Fantastic 80's - 3 (Various Artists).
Sony Tv/Columbia.
1.

Erasure

Hey Now (Think I Got A Feeling)

George Michael

Faith

George Michael - Ladies & Gentlemen.
Epic.

Calvin Harris

&

Dua Lipa

One Kiss

The Killers

Caution

Imploding The Mirage.
Island Records.

Martha Reeves and the Vandellas

Dancing In The Street

Dancing In The Street (Various Artis.
Universal Music Tv.

Luis Fonsi

Despacito (Remix) (feat. Daddy Yankee & Justin Bieber)

Fleetwood Mac

Little Lies

50 Years - Don't Stop.
Warner Bros.
007.

Nell Bryden

&

BBC Concert Orchestra

Amy (Radio 2 House Music, 14 May 2020)

Supertramp

The Logical Song

The Very Best Of Supertramp.
A&M.

Doja Cat

Say So

Hot Pink.
Kemosabe/Ministry of Sound.
005.

Labelle

Lady Marmalade

Soul Chartbusters (Various Artists).
Columbia.

Tony Christie

(Is This the Way to) Amarillo

Dance Hits Of The '60's & '70's.
Old Gold.

Rihanna

We Found Love (feat. Calvin Harris)

Now That's What I Call Music! 80 (Various Artists).
Now.

Imran Khan

Amplifier

Unforgettable.
Prestige Records.

Luther Vandross

Never Too Much

The Love Album (CD 1) (Various Artist.
Virgin.

The Jimi Hendrix Experience

Crosstown Traffic

The Jimi Hendrix Collection.
Universal.
Pause For Thought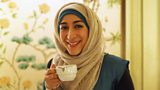 From Remona Aly, Freelance journalist and editor: 
During lockdown, our car has been sitting in the garage like a sloth. Much to my mother's delight, instead of me revving it up to meet mates every week, I've never been more grounded. Instead of bolting up country roads, I've been sauntering down memory lane picking up from mum stories of my dad's early years in Sixties Britain after he migrated from India. One story involved a Hindu doctor who was constantly round for dinner at my dad's. 
One day he offered instead to take dad and some friends to his favourite restaurant. There were just two problems, he didn't have a car or the address - but he had a plan. "Listen, I always take the bus there, all we need to do is go in your car and follow the bus route!" So off they set - four hungry Indians driving behind the number 43 on a mission to get some grub. Bus stops came and went - no sign of a restaurant. At long last, the bus turned a corner, "This must be it!" said the doc, as they followed it into its final destination - the bus depot. 
When I'm out without a compass, even the direction of my five daily prayers has gone wayward, leaving me instead bowing with the Kaba in Mecca behind me. But it's not so much the physical direction, it's a shared sense of purpose that keeps me on target. These last few months, we've been pushed off the rails, and all I want is for us to get back on track. Whenever I feel a bit lost, the words of the 13th century Persian Muslim poet, Shams Tabrizi, show me a way. He says, "Whatever happens in your life, no matter how troubling things might seem, do not enter the neighbourhood of despair. Even when all doors remain closed, God will open up a new path only for you." 
My prayer is not that we go back to normal, but that we return to a better normal. To restore a world that's more cherished, more just and more equal. I'm counting on that new path leading me to a greater place, I just hope it's not a bus depot.
Broadcast