Main content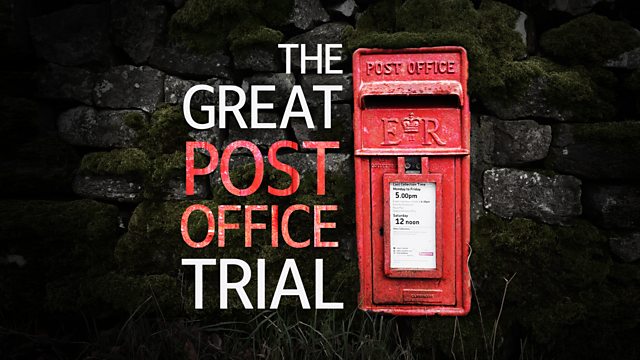 10. What the Hell had Happened
The extraordinary story of a campaign to uncover a massive scandal at the Post Office.
After the introduction of a new computer system in the early 2000s, the Post Office began using its data to accuse sub-postmasters of falsifying accounts and stealing money. Many were fired and financially ruined; others were prosecuted and even put behind bars.
In this ten-part series, journalist Nick Wallis, gets right to the heart of the story, as he talks to those whose lives were shattered and follows the twists and turns of a David and Goliath battle as the sub-postmasters tried to fight back.
In the series finale, the sub-postmasters' litigation comes to an end - but not everyone is happy. Nick asks what should happen next for the Post Office, and there's a breathtaking revelation from the Criminal Cases Review Commission.
Presenter: Nick Wallis
Producer: Robert Nicholson
Executive Producer: David Prest
With Sound Design from Emma Barnaby and Story Editing from Alexis Hood.
A Whistledown production for BBC Radio 4
Last on

Broadcast