Main content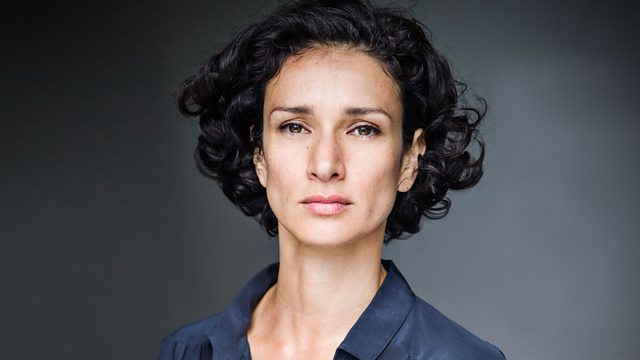 A Room of One's Own
Virginia Woolf's blazing work on female creativity dramatised by Linda Marshall Griffiths, starring Indira Varma.
Virginia Woolf's funny, provoking and insightful feminist text on female creativity dramatised for radio by Linda Marshall Griffiths.
Part of Electric Decade: classic titles that influenced and characterised the 1920's.
WOMAN.....Indira Varma
MARY SETON/ CHARLOTTE BRONTE.....Jenny Platt
JUDITH SHAKESPEARE/JANE AUSTEN/MARY CARMICHAEL.....Anjli Mohindra
WILLIAM SHAKESPEARE/ NICK GREEN.....Sacha Dhawan
TREVELYAN/SHAKESPEARE'S FATHER.....Colin Tierney
Directed by Nadia Molinari
BBC Radio Drama North Production
Publicity photograph of Indira Varma by Ruth Crafer.
It is 1928, a woman is asked to talk of women and writing. In the university town of 'Oxbridge' she is refused entry to the gardens and library and discovers the poverty of the one female college there. She searches the British Museum library for proof that women even existed in history.
"Literature is impoverished beyond our counting by the doors that have been shut upon women."
She imagines what would have happened if Shakespeare had had a sister and imagines conversations with the great British female novelists.
"Who shall measure the heat and violence of a poet's heart when caught and tangled in a woman's body?"
She reflects on the difficulties that face the female writer and proposes a different kind of life.
A Room of One's Own is one of the greatest feminist polemics of the twentieth century, but also a narrative of beauty, humour and humanity. Its case is for the existence of female writers and its proof is in the genius of its writer.
A Room of One's Own was recorded during lockdown with actors and production team all in rooms of their own.
Last on
Broadcast