Main content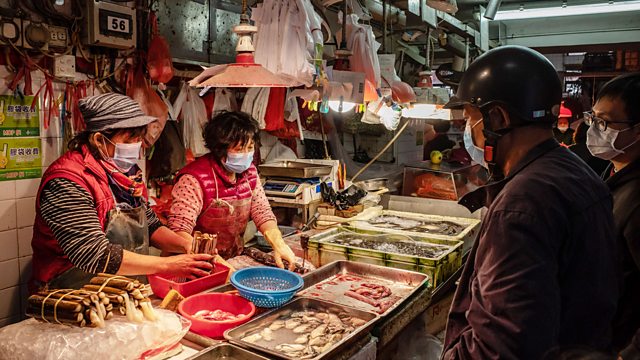 Why Eat Wild Meat?
Dan Saladino looks at the legal and illegal trade in wild meat. Links made between Covid-19 and wild animals has led to calls for a total ban. This could be a mistake Dan explains
Dan Saladino looks at the legal and illegal global trade in wild meat. After links have been made between the Covid-19 pandemic and wild animal populations, there have been calls for a complete ban on the hunting, trade and consumption of wild animals. As Dan explains, this would be a mistake and could even lead to greater risks to human health and livelihoods.
Most food cultures still feature wild animals, from deer, rabbit and game birds in northern Europe, to cane rats, porcupine and antelope in Africa. Much of this is legal and sustainable, however, in an increasingly globalised world, a parallel and unsustainable illegal trade has been flourishing. Because of its illicit nature hard figures are hard to come by, but the illegal wild animal business is put at around $10bn a year; below the gun and drugs trade but on a par with international people trafficking.
Current thinking is that the Covid-19 outbreak originated at a so called 'wet market' in Wuhan in China; the virus is believed to have spread from bats, through other wild or domesticated animals packed together in a market and then passed onto humans. Because of this scenario, there have been calls from health professionals and politicians for a complete ban on the wild meat trade.
Everyone agrees that the wild animal markets need to be reformed and current bans on the illegal trade should be enforced. However as Dan hears from EJ Milner-Gulland, Professor of Biodiversity, University of Oxford, who has spent thirty years working on animal conservation, this blanket approach is far too simplistic and could create more harm than good.
There are communities around the world still dependent on wild animals for their food security and economic well being. A blanket ban would do serious harm to many already vulnerable populations. Professor Milner-Gulland also explains that there is blurring between wild animals used as food and those used as medicine, which has created a complex supply chain that also blurs the legal status of these animals. What we also need to be focusing on, she argues, is the impact of our own industrial food system on biodiversity and future risks of pandemic.
This is a point echoed by Professor Andrew Cunningham, an expert in animal diseases at ZSL. He also explains the long history of zoonotic diseases such as measles, small pox and mumps as they jumped from animals to humans, in some cases thousands of years ago, and then moved around the world as humans travelled and traded. The Chinese food expert Fuchsia Dunlop explains that although the wild meat trade is a big issues in China, live animals have been disappearing from markets in towns and cities in recent decades as the country modernises.
To provide an insight into how important wild animals are to the identities and food security of some cultures Dan Saladino speaks with Alyssa Crittenden, based at the University of the Nevada, Las Vegas, an expert on one of the world's last remaining hunter gatherers, the Hadza. Nature, their environment, including wild animals and their meat, are essential to the survival of the Hadza in their remote part of Tanzania
Produced and presented by Dan Saladino.
Last on

What do we mean when we talk about wild meat? Would banning it prevent future pandemics?
Broadcasts