Main content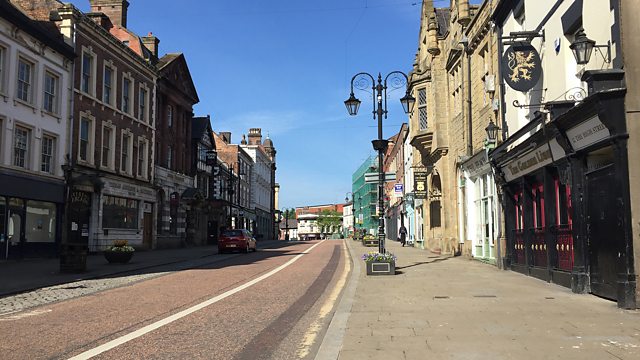 What will it be like when the shops reopen?
Many shops in England will open their doors again on 15 June, as the lockdown is eased, but there will be restrictions in place. Will shoppers return to the high street?
Even before the Coronavirus pandemic, Britain's high streets were struggling with fewer shoppers and the growth of online. But that palls in comparison to the empty town centres and shuttered windows of the past few months. So the news that the Government is allowing most shops in England to reopen on June 15th will be a welcome relief for retailers. But are shoppers ready and willing to return, especially since for many, shopping online has become the new normal?
No dates have been set for the reopening of shops in Scotland, Wales and Northern Ireland, but they are expected to follow a similar staged process in the weeks ahead. When shops do reopen it will look very different from how we remember, with limits to the number of people allowed into shops and restrictions on how people move around. There might also be screens in place and hand sanitiser provided when you arrive. There'll be regular and visible deep cleans. Many items, like sofas, will be covered, fitting rooms will be closed and it won't be possible to browse and handle items in the way we used to.
How are retailers preparing for this changed landscape? We speak to John Lewis, Boots and Waterstones about their plans, and customers tell us how they feel about shopping in the era of the Coronavirus.
Presenter: Samantha Fenwick
Producer: Simon Hoban
Last on

Broadcast