Main content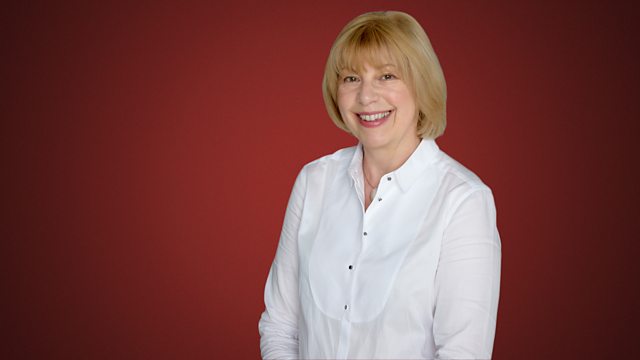 Offenbach's La Belle Hélène
Offenbach's La Belle Hélène, a brilliant French Second Empire parody set on the eve of the Trojan Wars. From the Opéra de Lausanne.
Opera matinee: Jacques Offenbach's La Belle Hélène.
Penny Gore introduces a Lausanne Opera performance of one of the most enduring operettas in the repertoire, Offenbach's brilliant parody of the story of Helen's elopement with Paris, which set off the Trojan War.
Offenbach's masterpiece from the French Second Empire is followed by Honegger's powerful Symphonie Liturgique, written in the aftermath of the Second World War.
Offenbach: La Belle Hélène, opéra bouffe in three acts
Julien Dran, tenor, Pâris, son of King Priam of Troy
Michel Fau, tenor buffo, Ménélas, King of Sparta
Christophe Lacassagne, baritone, Agamemnon, King of Kings
Jean-Claude Saragosse, baritone, Calchas, grand soothsayer to Jupiter
Jean-Francis Monvoisin, tenor, Achille, King of Phtiotis
Pier-Yves Têtu, tenor, Ajax I, King of Salamis
Hoël Troadec, tenor, Ajax II, King of the Locrians
Julie Robard-Gendre, soprano, Hélène (Helen of Troy), Queen of Sparta
Paul Figuier, countertenor, Oreste, son of Agamemnon
Marie Daher, soprano, Bacchis, Helen's maid
Béatrice Nani, mezzo-soprano, Loena
Laurène Paternò, soprano, Parthoenis
Jean-Raphaël Lavandier, [spoken role], Philocome
Richard Lahady, [spoken role], Euthyclès
Lausanne Opera Chorus
Lausanne Sinfonietta
Pierre Dumoussaud, conductor
Followed at approx. 4pm by more recent performances from the Berlin Radio Symphony Orchestra, this week's featured orchestra.
Henri Tomasi: Trumpet Concerto
Håkan Hardenberger, trumpet
Berlin Radio Symphony Orchestra
Mario Venzago, conductor
Honegger: Symphony No. 3 (Liturgique)
Bach orch. Stokowski: Eine feste Burg ist unser Gott from Cantata no. 80 BWV.80
Berlin Radio Symphony Orchestra
Mario Venzago, conductor
Last on

Broadcast