Main content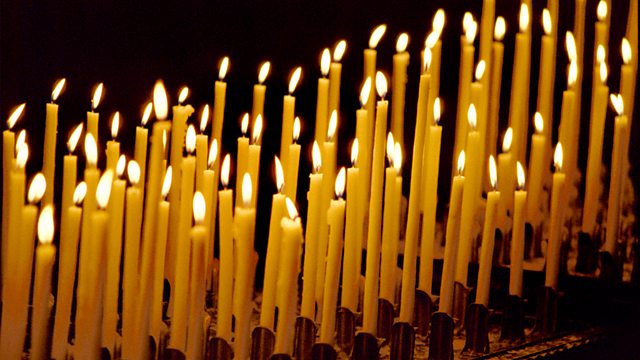 29/05/2020
A spiritual comment and prayer to begin the day with writer and broadcaster Salma El-Wardany.
A spiritual comment and prayer to begin the day with writer and broadcaster Salma El-Wardany
Good morning.
When I was young girl, I asked my granny if she ever went to church. We were walking along a ridge between two mountains, and she gestured to the valleys on our right, and the Cheviots to our left, and told me that the mountains were her church and she came to pray every day. Here, as close to the clouds as we could get, was where she felt closest to God.
As a Muslim, with a natural curiosity for other faiths, I have prayed in many places. Mosques and churches, synagogues and temples, in my bed at the end of my happiest days and on the floor when life has brought me to my knees. But I, like my grandmother, have found something in the mountains. A feeling some may call spirituality, others awe. A sense of purpose; a challenge; an inkling of the fragility of life, a sense of the eternal, the divine. A reminder that, on this earth, in these mountains, you are a guest, and all are welcome. (Hiking through the hills, I merrily wave and say hello to passing ramblers regardless of creed, age, gender or ethnicity. The only leveller? A good pair of boots.)
In the Quran the mountains are spoken of as being firmly fixed and as providing stability to the Earth. And even though we know that the tectonic plates move over eons, reconfiguring land masses and pushing up mountain ranges, within our limited lifespans the mountains loom ever present in our landscapes, and in our minds and our poetry become a metaphor of agelessness and greatness.
When Hilary and Tenzig reached the pinnacle of the world, Everest, their achievement was awe inspiring. We are reminded of our own, much smaller, summits and as the borders remain closed and the National Parks empty, we are filled with a yearning for the hills. Instead we are each climbing our own metaphorical Everest; sitting indoors, enduring isolation, separation and loneliness. But the mountains will endure, and when we emerge from lockdown they will still be there. They will still look and smell and feel the same. They will still stand majestic on our horizons; enticing us to ever greater effort; motivating us to aspire to greater goals.
Our Lord, grant us patience and perseverance in all life's challenges and grant us an appreciation of the beauty and majesty of mountains.
Ameen.
Last on

Broadcast