Main content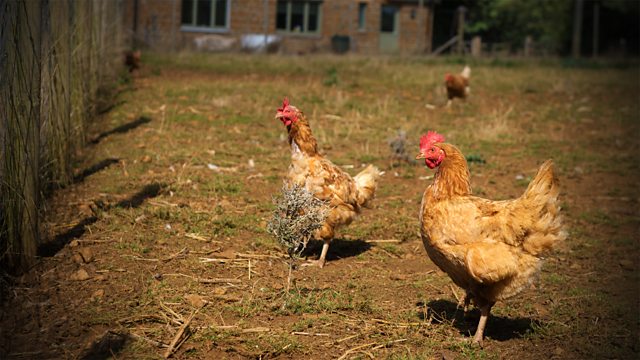 28/05/2020
David attempts to restore peace at locked down Brookfield and Josh makes his choice.
Josh has hesitated before telling his dad he won't be taking the offer at Home Farm, or getting the spraying licence. He wasn't sure he'd understand. He doesn't want to be a hired hand for the rest of his life. At least he neatly fulfilled his task to get the harvester mended, courtesy of his contact Miserable Mick. And telling David about his decision was so much easier after that – even if he did have to put up with his dreadful taste in music, and his bad guitar playing. No, 'Disco Dave' can prance around all he likes as long as Josh can expand his egg business. It was great to find out about the history of his name: the initials JM coming out of his baby name 'Junior Me'. So he is kind of named for his dad, after all.
David's happy about the silage. He marvels at how Josh managed to get the forage harvester mended. He doesn't know how his son does it. He observes Josh is an odd mix: cocky but only up to a point. He's relieved Josh didn't laugh at his guitar playing. He feels Josh's plans for upsizing the egg business make sense. Even though Josh gives him a lot of headaches, just as he must have done to his own father, it doesn't stop him praying his children's dreams will come true.
Last on

Broadcasts