Main content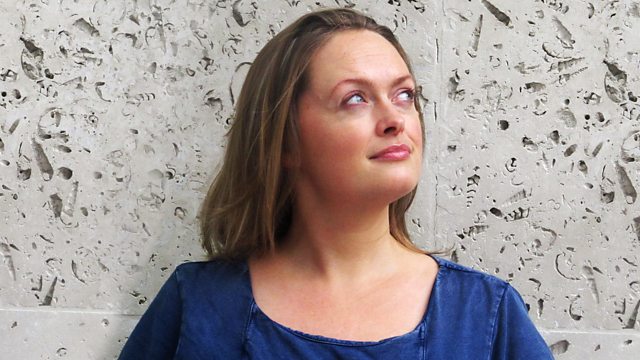 Testing & Tracing the coronavirus, and the traces our movements leave behind
Marnie Chesterton on testing and tracing coronavirus, and the traces that our everyday movements can leave behind.
Inside Science this week is all about our information - the stuff we volunteer and the traces our everyday movements leave behind.
With the launch of NHS Test and Trace across England, if you start to feel unwell with suspected Covid-19 and call a new NHS hotline 119, you'll be tested for the virus. Your close contacts will be traced and, if you test positive, you'll be asked to self-isolate for 7 days, and your contacts asked to quarantine for 14 days.
The route to those close contacts is currently through manual tracing - you have to give the details of everyone with whom you've been in close contact. But in the coming weeks, the plan is to integrate the NHSX app, currently being trialled on the Isle of Wight. This will pick up close contacts with people you don't know, on public transport, for example, provided they also have the app.
It's a new way to fight a pandemic, but the pioneers here are the residents of the English town of Haslemere in Surrey who, back in 2017, were tackling a terrifyingly contagious and, thankfully, hypothetical virus spread by 'patient zero' Hannah Fry. Created for the BBC4 documentary: Contagion, it was an experiment to see how we could fight the next pandemic. The BBC built an app, which residents downloaded and, crucially, it created a data-set. Evolutionary Biologist Dr Lewis Spurgin, from University of East Anglia, has used this data-set to explore the impact that different control strategies could have on the spread of the virus that causes Covid-19.
In a different case of tracking and tracing, involving some policing by members of the public and journalists, Dominic Cummings' comings and goings have consumed the nation this week. Just how much are our everyday movements being clocked, monitored and recorded? What traces do our phones, cars and even our faces leave behind? And who gets to see this information? Marnie talks to researcher and broadcaster Stephanie Hare, author of the forthcoming book Technology Ethics.
Presenter: Marnie Chesterton
Producers: Beth Eastwood & Fiona Roberts
Last on

Broadcasts

Take the Synthetic Voices and Personality Test
Podcast
Adam Rutherford goes inside science to explore the research that is transforming our world