Main content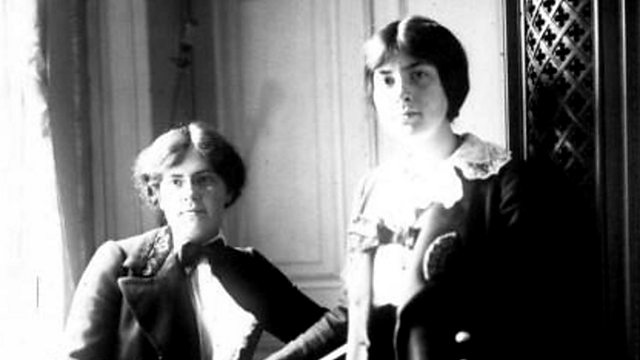 The talented Boulanger sisters
James Gaffigan conducts the BBC Symphony Orchestra, Chorus and Soloists in Lili's Psalms and Cantata Faust et Hélène. Pianist Alexandra Dariescu joins for Nadia's Fantaisie variée.
Two sisters, two extraordinary musical lives. Counting Bernstein, Copland, Glass and Carter among her pupils, Nadia Boulanger was the most important music teacher of her day, shaping the sound of the 20th century through her rigorous, idiosyncratic methods. She also opened up the realms of conducting to women as the first female conductor of several orchestras, including the BBC Symphony Orchestra. We'll hear Nadia's rarely-performed dramatic piano concerto, the Fantaisie variée, performed by Alexandra Dariescu.
Her sister Lili was a Prix de Rome-winning composer, a prodigy whose fragile health cut short a career of tantalising brilliance and promise at the age of just 24 in 1918. James Gaffigan, a passionate champion of Lili's music, conducts the BBC Symphony Orchestra, Chorus and a superb line-up of soloists in a programme that includes all the composer's major works – and that gives just a taste of the original voice the world lost at her early death. There's Faust et Hélène – the cantata with which Lili won the Prix de Rome – and also her final masterpiece, the brooding psalm-setting Du fond de l'abime .
Recorded at the Barbican Hall London on Saturday 6th April 2019 as part of the BBC Symphony Orchestra's Total Immersion: Lili and Nadia Boulanger.
Presented by Natasha Riordan.
Lili Boulanger: Psaume 24: La terre appartient à l'Eternel
Lili Boulanger: Vieille prière bouddhique
Lili Boulanger: Faust et Hélène
08.20 Interval: Natasha Riordan talks to composer and oboist Edwin Roxburgh, a pupil of Nadia Boulanger. Edwin reflects on his time with a superb teacher and also remembers playing in a Bach cantata performance conducted by Nadia.
Music excerpts: Stravinsky: Symphony of Winds, BBC Symphony Orchestra, Michael Collins (conductor); Brahms: Liebeslieder Waltzes: Nadia Boulanger and Dinu Lipatti (piano); Monteverdi: Chiome d'oro: Nadia Boulanger (conductor), Stravinsky: Symphony of Psalms: Tenebrae, BBC Symphony Orchestra, Nigel Short (conductor)
08:30
Nadia Boulanger: Fantaisie variée
Lili Boulanger: Psaume 130: Du fond de l'âbime
James Way (tenor)
Katarina Dalayman (mezzo) - Hélène
Samuel Sakker (tenor) - Faust
Benedict Nelson (baritone) - Méphistophélès
Alexandra Dariescu (piano)
BBC Symphony Chorus
BBC Symphony Orchestra
James Gaffigan (conductor)
On radio

Broadcast