Main content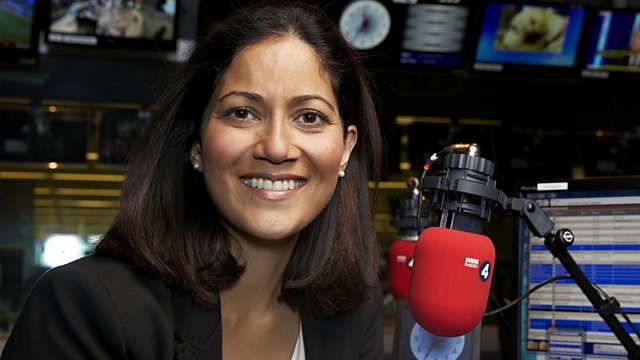 26/05/2020
Mishal Husain introduces pieces on how the public health emergency is affecting a special group of homeless people, narrow-boat users, fostered children, house movers and home schoolers.
In the latest programme, Mishal Husain introduces dispatches from journalists and writers reflecting the range of life across the UK.
She begins and ends in Edinburgh. First, the BBC's Social Affairs Correspondent, Michael Buchanan, reveals how a renowned city centre doctor is using one public health emergency - Covid-19 - to tackle another - drug-related deaths among the homeless. Could a notoriously difficult medical and social problem prove amenable to new approaches?
Cabin fever is a literal risk for those living aboard narrow boats at the moment. And while self-sufficiency is a characteristic of those who live afloat, as Lois Pryce has been discovering among users on the Grand Union Canal, their ingenuity is being tested by the relatively prosaic requirements for water and fuel.
It's once again possible for those in England who are looking to move house to visit potential new homes in person. What, though, of those who are already part of a chain with buyers and sellers ready to go ahead? Lesley Curwen, a business reporter for more than three decades, finds herself in just that situation. Will she make her dream move to the West Country or will there be a last-minute hitch?
Foster carers become accustomed to all types of placements. Emily Unia's parents have decades of experience but even so it's been special for them to share the last several weeks with a young boy and his baby sister who arrived just days before lockdown. She reveals how they've all been coping.
And, back in the Scottish capital, Christopher Harding provides an amusing insight into the world of home schooling as his three children adjust to their new teachers and lessons. How do the ambitions of the new staff fare amid the realities of the schoolroom?
Producer Simon Coates
Last on
Broadcasts