Main content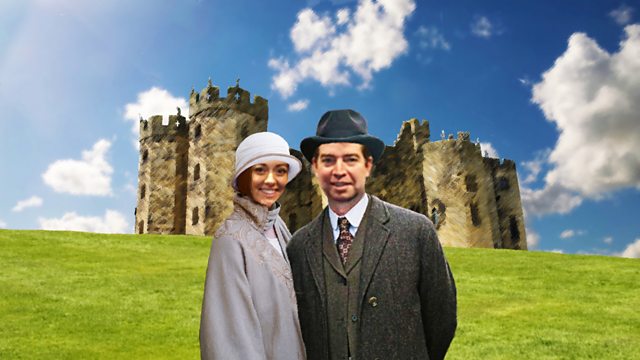 2. Impostors at Blandings
A stellar cast. Edward Bennett as Psmith (the P is silent!) with Susannah Fielding, George Blagden, Patricia Hodge, Lisa Dillon and Martin Jarvis. Who will steal Connie's necklace?
Impoverished Psmith (Edward Bennett), a guest at Blandings Castle, is smitten by library cataloguist Eve Halliday (Susannah Fielding).
She believes him to be renowned poet Ralston McTodd. But Psmith has been secretly hired by Lord Emsworth's son Freddie to steal his Aunt's valuable necklace. Freddie plans to sell the jewels so he can finance himself as a bookie.
But further impostors become involved - Miss Peavey and Eddie Cootes. Lord Emsworth (Martin Jarvis) and butler Beach (Lloyd Owen) get drawn in. Who finally will purloin the necklace?
Cast:
Psmith ..… Edward Bennett
Eve Halliday ..… Susannah Fielding
Freddie ..… George Blagden
Constance ..… Patricia Hodge
Miss Peavey/Liz ..… Lisa Dillon
Baxter ..… Joe Bannister
Lord Emsworth ..… Martin Jarvis
Joe Keeble ..… Nigel Anthony
Beach ..… Lloyd Owen
Detective Simmons ..… Lucy Phelps
Eddie ..… Kieran Hodgson
Other parts: Daisy Hydon, Matthew Wolf, Darren Richardson
Dramatised by Archie Scottney
Directed by Rosalind Ayres and Martin Jarvis
A Jarvis & Ayres production for BBC Radio 4
Last on

More episodes
Next
You are at the last episode
Broadcast