Main content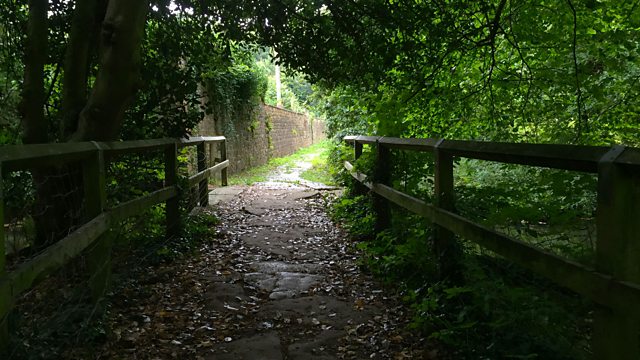 The Ambridge Calendar
We delve into The Archers' archive for a week of programmes reliving key events that occurred at annual events in the Ambridge Calendar.
Three weeks of themed programmes from the last two decades reliving key moments from the characters' lives and the events that make Ambridge unforgettable. This episode forms part of the third week when we take a look at five different occasions that mark unmissable dates in The Ambridge Calendar.
The omnibus features:
Brian and Siobhan take to the floor for The New Year's Eve Ball at Lower Loxley; originally broadcast on Monday 31st December 2001
Skulduggery at The Flower & Produce Show; originally broadcast on Sunday 7th September 2008
A hit and run on the night of The Hunt Ball at Grey Gables; originally broadcast on Sunday 29th October 2017
Peggy reaches breaking point on Bonfire night; originally broadcast on Wednesday 5th of November 2008.
At The Annual Christmas Lights Switch on, bitterness, betrayal and romance collide on the village green; originally broadcast on Friday 5th December 2014
David Archer ..... Timothy Bentinck
Ruth Archer ..... Felicity Finch
Phil Archer ..... Norman Painting
Jill Archer ..... Patricia Greene
Eddie Grundy ..... Trevor Harrison
Will Grundy ..... Philip Molloy
Emma Grundy ..... Felicity Jones
Tim Hathaway ..... Jay Villiers
Siobhan Donovan ..... Caroline Lennon
Nigel Pargetter ..... Graham Seed
Elizabeth Pargetter..... Alison Dowling
Clarrie Grundy ..... Rosalind Adams
Neil Carter ..... Brian Hewlett
Alice Aldridge ..... Hollie Chapman
Justin Elliott ..... Simon Williams
Lilian Bellamy ..... Sunny Ormonde
Shula Hebden Lloyd ..... Judy Bennett
Matt Crawford ..... Kim Durham
Nic Grundy ..... Becky Wright
Ian Craig ..... Stephen Kennedy
Adam Macy ..... Andrew Wincott
Kenton Archer ..... Richard Atlee
Peggy Woolley ..... June Spencer
Jack Woolley ..... Arnold Peters
Adam Macy ..... Andrew Wincott
Charlie Thomas ..... Felix Scott
Jennifer Aldridge ..... Angela Piper
Brian Aldridge ..... Charles Collingwood
Lynda Snell ..... Carole Boyd
Ed Grundy ..... Barry Farrimond
Emma Grundy ..... Emerald O'Hanrahan
Writers, Carole Simpson Solazzo, Caroline Harrington, Gillian Richmond, Mary Cutler
Directors, Marina Caldarone, Julie Beckett
Last on

Broadcast