Main content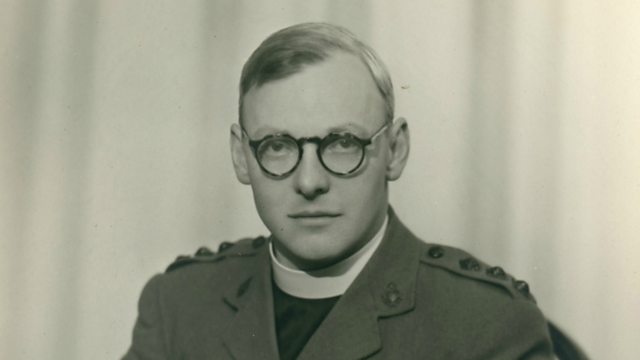 80th Anniversary of Dunkirk; Forgiveness and Will Hajj Happen?
Emily Buchanan brings you news and analysis of the religious, moral and ethical stories of the week.
Dom Gervase Hobson-Matthews was a monk who trained and taught at the Benedictine run Downside Abbey. During WW2 he served as a chaplain to the 1st Artillery Division. He kept a diary that chronicled his experience helping troops to withdraw from the beaches of Dunkirk where he was killed in June 1940. Days before his death, he rejected an opportunity to return home. To mark the 80th anniversary of the Battle of Dunkirk the Abbey's Director of Heritage Dr Simon Johnson tells us about Dom Gervase's courage and martyrdom through archive and extracts from Dom Gervase's diary.
The screenwriter and novelist Frank Cottrell-Boyce has written a new book for a bible study series called "How the Bible Can Help Us Understand Forgiveness". He discusses the subject with Marina Cantacuzino, founder of the Forgiveness Project, which collates powerful stories of forgiveness from around the world.
The Saudi authorities have yet to officially cancel this year's Hajj. Whilst the Muslim world has been celebrating Ramadan, they have not had to make this difficult decision but after Eid everyone will be asking if the Great Mosque in Mecca can re-open at the end of July for the most important pilgrimage in Islam. Emily discusses the problem with Dr Carool Kersten, Reader in the Study of Islam & the Muslim World at King's College London.
Producers
Carmel Lonergan
Catherine Earlam
Editor
Christine Morgan
Last on

Broadcast

All the colours of the rainbow