Main content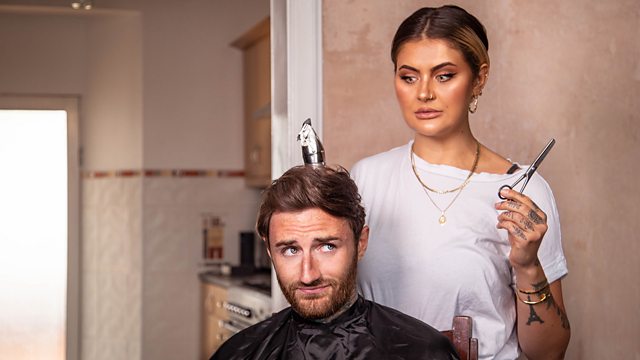 Newlywed Jamie Genevieve is Scotland's biggest internet personality. With husband Jack, they take on multi-themed personal challenges at home as well as sharing some handy beauty tips.
26-year-old Jamie Genevieve is one of the most followed beauty bloggers in Britain, with over a million followers on Instagram and 800,000 on YouTube. With the glamorous life of travelling, events and work trips on hold, newlywed Jamie alongside her husband, Jack, now have the free time to enjoy life at a different pace and get stuck into things that they wouldn't usually have the time to do.
The challenges, tasks and time at home reveal an alternative side of Jamie as she tries out new activities and skills. Teeming with handy take-home beauty tips and the very best in-house advice for housebound viewers, Jamie and Jack navigate a new way of living, with tips from experts and friends on how best to spend their time in the great indoors.
In this episode, Jamie video-calls her hairdresser and renowned stylist Jack Baxter to help her tackle cutting Jack's hair at home. But can she cut it? With a lifestyle where home cooking is never on the menu, Jamie has become accustomed to a lifestyle where she doesn't need to cook. However, it's time to dust down her cooking apron and learn some culinary skills. She attempts to get creative in the kitchen, trying her hand at baking some banana muffins – but will they pass fussy eater Jack's taste test?
Jamie uses her online influence to find out what challenges her followers want them to take on and in this episode, they go for something food-related that they are both confident they can smash. We also get to know the couple better in their homemade gameshow, Do You Really Know Me?
With no access to salons and beauty services, Jamie also helps her followers who are in desperate need of a fast fix to help their mental health and to feel good.
Jamie and Jack also hook up with fellow internet sensation Makeupshayla and husband Les to see how they are getting through their time at home in Los Angeles.
More episodes
Previous
You are at the first episode
Clips