Main content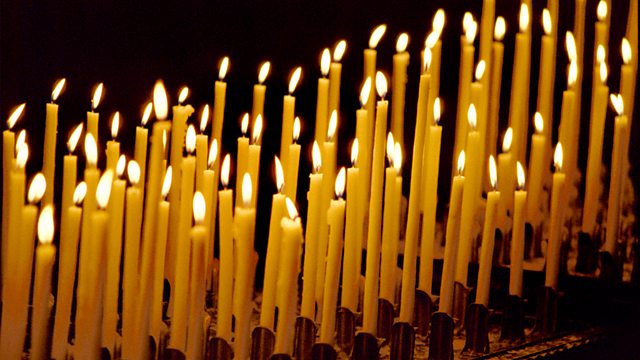 28/05/2020
A spiritual comment and prayer to begin the day with writer and broadcaster Salma El-Wardany.
A spiritual comment and prayer to begin the day with writer and broadcaster Salma El-Wardany
Good morning.
I've been thinking about love a lot recently. As the lockdown continues, I have, for once, been freed from the obligation of entertaining married couples with stories of terrible dates and men who couldn't quite commit. For once, I am not expected to go on a string of dates, chat to strangers or sit next to the only other single person at the wedding in the hope you'll hit it off, despite being fundamentally and absolutely unsuited to one another.
Instead, people ask me about what I have created during isolation. How have my daily walks been. Whether I've read anything great. What did I think about the latest series on Netflix? Have I tried any new recipes? We talk about family and friendships. We are finally having the conversations all single women have been longing to have.
Although I have been thinking about love, it has served as a conduit to consider the many types of love that exist. The unconditional love of a parent for their child; the playful love of squabbling siblings; the humane love of the philanthropist; the abiding companionship of a chosen friend; the respectful caring of a grandparent or elder.
From love stems all that is good and pure and altruistic in the human condition. It is an ever-expanding, multi-hued kaleidoscope of the very best in us; a reflection of the Divine. As the Prophet Muhammed said true faith is loving for each other what we love for ourselves.
I celebrated my birthday in lockdown and in all the days of the year I never felt more loved, and not a single one of the deliveries that knocked on my door were from a romantic partner.
May we always be showered in love, and Lord may we have the wisdom to see love how love exists all around us, not just in bunches of red roses.
Ameen.
Last on

Broadcast