Main content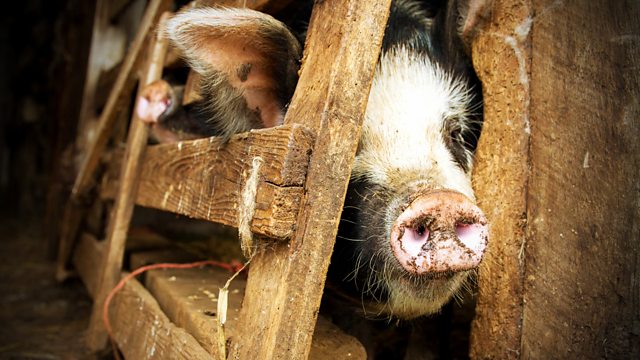 26/05/2020
Is it the cricket season in locked down Ambridge? Harrison struggles to strike the correct tone and Tracy launches her manifesto.
Tracy's making a video – Brad reckons she should call it a vlog, but she doesn't want to look a prat does she? Not when she's delivering the first of 'Tracy's team talks'. Congratulating herself on her part in Emma and Ed's reunion, Tracy feels it's this sort of straight talking that the cricket team needs at its helm. They need to be practising in their gardens and discussing tactics until they can play together again. And nice guys don't get you to the top of the league. They need her as their captain, not Harrison. She launches her campaign manifesto.
Harrison reads it with horror. It's clearly a cut and paste job, and full of well used quotes, but Tracy's getting some good responses to her campaign. Five members are supporting her nomination. He needs to do something. Tracy's a gutsy player but she's not skipper material. He begins work on a statement of his own, but has trouble striking the right tone. Eventually he's happy with his work, and posts his counter attack.
Last on

Broadcasts