Main content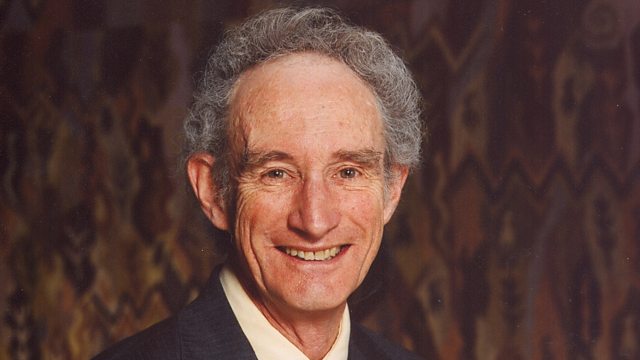 Lord Robert May of Oxford, Dr Judith Darmady OBE, Mark Barkan, Saroj Lal
Matthew Bannister on mathematical ecologist Lord May, paediatrician Judith Darmady, songwriter Mark Barkan, campaigner Saroj Lal
Pictured: Lord Robert May of Oxford
Matthew Bannister on
Lord May, a former Chief Scientific Advisor to the UK government and President of the Royal Society. He developed the concept of the R value in tracking the spread of infectious diseases and laid down key principles for scientific advice to politicians.
Judith Darmady, the paediatrician who travelled to Romania to help thousands of children who had been abandoned in so-called orphanages.
Mark Barkan, the songwriter and record producer who wrote "Pretty Flamingo" which was a hit for Manfred Mann and many other artists. Singer Paul Jones pays tribute.
Saroj Lal, the Indian-born teacher who played a leading role in campaigning for racial equality in Scotland.
Interviewed guest: Lord John Krebs of Wytham
Interviewed guest: Jane Waldron
Interviewed guest: John Illman
Interviewed guest: Bridget Barkan
Interviewed guest: Paul Jones
Interviewed guest: Vineet Lal
Producer: Neil George
Archive clips from: Desert Island Discs: Lord Robert May, Radio 4, 05/06/2012; Ceausescu's Children, BBC News, 30/01/2010; Heaven and Hell, National Museum of Scotland, 2000; The Usual Suspects, Radio Scotland, 13/12/1996; I Believe, You Believe, BBC One Scotland, May 1984.
Last on

Lord Robert May of Oxford
Born 8 January 1936; died 28 April 2020, aged 84.
Last Word spoke to his friend and colleague Lord John Krebs of Wytham.
Dr Judith Darmady OBE
Born 28 September 1935; died 13 April 2020, aged 84.
Last Word spoke to her friend Jane Waldron, and medical journalist John Illman.
Mark Barkan
Born 4 July 1934; died 8 May 2020, aged 85.

Last Word spoke to his daughter Bridget Barkan, and singer and music presenter Paul Jones.
Saroj Lal
Born 23 April 1937; died 12 March 2020, aged 82.
Last Word spoke to her son Vineet Lal.   
Broadcasts