Main content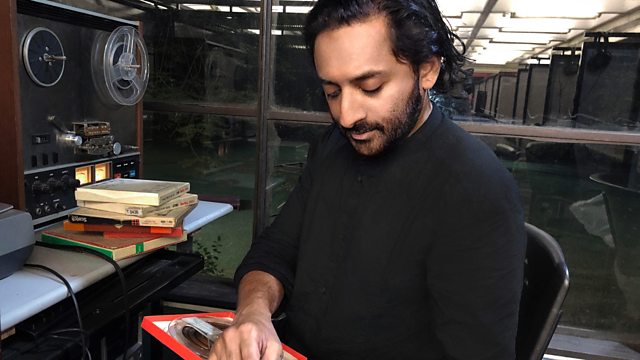 Electronic India
The discovery of a dusty box of tapes in a cupboard in Ahmedabad sets musician Paul Purgas on the trail of a little-known chapter of Indian electronic music.
In 2018 Paul Purgas found a box of dusty reel to reel tapes in the National Institute of Design, Ahmedabad. They featured a collection of intriguing electronic compositions made by a series of unknown composers dated from 1969 to 1973. In this documentary Paul sets out to find the musicians he heard on the tapes and to discover more about this little-known chapter of Indian music history.
The National Institute of Design (NID) was a design school in Western India which during the 1960s became a creative hub, where leading international artists came to teach, share ideas and socialise. Louis Kahn, David Tudor, Iannis Xenakis and John Cage all passed through the college. The NID also housed an electronic music studio containing an early Moog synthesizer. Paul's discovery raises some intriguing questions: how did such a rare piece of technology come to crash land in Ahmedabad in the late 1960s, what else was recorded there, and why have we not heard of it before?
Paul Purgas is a British electronic musician. Born to Indian parents and raised in the UK, he has created a form of electronic music that owes as much to Xenakis as it does Detroit Techno - but in all his years of researching his craft, he has always looked West, from Stockhausen in Cologne, to Laurie Spiegel at Bell Labs to tell the story of electronic music. Until Now.
Produced by Alannah Chance.
A Reduced Listening Production for BBC Radio 3
Last on
Broadcasts