Main content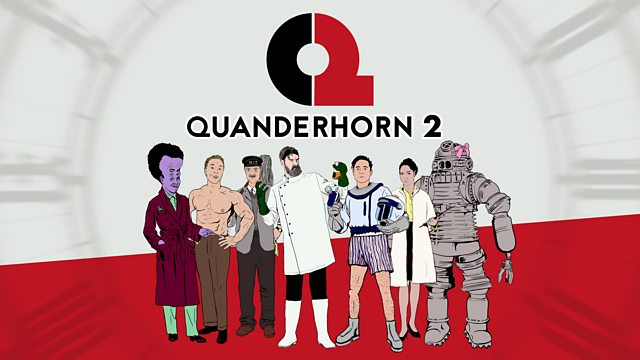 4. I Didn't Say it was Well Cloaked
Guuuurk trains Brian and Gemma in Martianosity to infiltrate the Mothership, while Jenkins and Troy are shrunk to pocket size, and a new member is added to the team.
Brian (Ryan Sampson) and Gemma (Cassie Layton) are trained to pass themselves off as convincing Martians, without much success in Brian's case. Meanwhile, Jenkins (John Sessions) and Troy (Freddie Fox) have all the water removed from their bodies by the pig dehydration device, and hide in Guuuurk's (Kevin Eldon) pocket.
The crew infiltrate the Martian Invasion Vessel, but Guuuurk hasn't counted on meeting an old friend aboard, who may not be as trustworthy as he seems. And isn't.
Back in the Lab, the Professor (James Fleet) works on the bomb-melting ray, with a little help from half a brain in a diving suit (Rachel Atkins).
The plan is on target, up until the moment Gemma steps into the Martian Deep-Memory-Guilt-Testing ray, and is rendered frozen by a terrible, long-buried secret.
Starring
James Fleet as Professor Quanderhorn
Ryan Sampson as Brian Nylon
Cassie Layton as Dr Gemini Janussen
Freddie Fox as Troy Quanderhorn
Kevin Eldon as Guuuurk
John Sessions as Sergeant 'Jenkins' Jenkins and Churchill
Rachel Atkins as Delores
Created and Written by Rob Grant and Andrew Marshall
Directed by Andrew Marshall
Studio Engineer and Editor: Alisdair McGregor
Production Manager: Sarah Tombling
Special Thanks to Edward Rowett
Recorded at The Soundhouse Studios
Produced by Rob Grant and Gordon Kennedy
An Absolutely production for BBC Radio 4
Last on
Broadcasts