Main content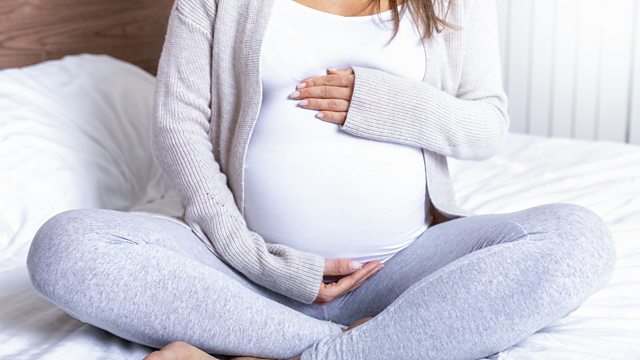 Should maternity leave be extended for corona-era parents?
Parental leave during the pandemic has been a very different experience. Should they be given an extra three months to make up for what they have missed?
The parents of a six month old have set up a petition asking the government to extend maternity leave by an extra three months. They believe that the lockdown has meant parents have missed out on the usual things you'd do on maternity, putting them at a disadvantage. There's already been a parliamentary Q&A about this, and the signatures are still coming in. It's not know yet whether it'll be debated in the House of Commons but there will be another Q&A session on Thursday this week. Jane discusses the arguments with the petition's originator.
After the summer half term holiday, some children will be returning to school. Those in reception and years 1,6, 10 and 12 will be the first to be welcomed back to the classroom in just under two weeks' time. Many headteachers have begun speaking to parents about their concerns and their likely decision. We discuss the issues that parents are having to weigh up and the pressures that they face.
In her new book of short stories 'The Ministry of Guidance and Other Stories', Golnoosh Nour shares the rich and varied experiences of queer Iranians. She talks to Jane about how her writing was inspired by interviews with her friends, and how she wanted to depict strong Iranian women to counteract their regular portrayal as victims.
Samaritans volunteers have always been there, 24 hours a day, to listen to people in crisis. But how are they coping with the added strain of coronavirus? Listener Anne from Folkestone talks about her experience for today's Woman's Hour Corona Diary.
Even before lockdown, younger people were turning to gardening in their droves – filling their Instagram feeds with beautifully tended houseplants and waxing lyrical about the therapeutic effects. But now we're all housebound, more people might be tempted to transform their surroundings. But how easy is it to get gardening for the first time? Alice Vincent and Claire Ratinon give us their advice. Alice is a recent convert, she gardens on a balcony in London and her real time gardening audiobook "Seeds from Scratch" comes out this week. Claire Ratinon wouldn't have thought twice about growing anything until 5 or 6 years ago – but she now specialises in growing food organically in urban spaces and her book "How to grow your dinner without leaving the house" comes out in August.
Presenter - Jane Garvey
Producer - Anna Lacey
Guest - James Zammit-Garcia
Guest - Cheryll Adams
Guest - Katherine Birbalsingh
Guest - Anne
Guest - Alice Vincent
Guest - Claire Ratinon
Guest - Golnoosh Nour
Last on

Broadcast