Main content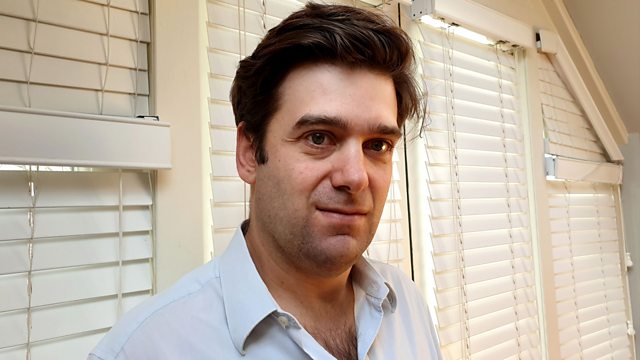 Project Harar
Will Skidelsky, whose son was born with a cleft lip and palate makes the Radio 4 Appeal on behalf of Project Harar.
Will Skidelsky, whose son was born with a cleft lip and palate makes the Radio 4 Appeal on behalf of Project Harar.
To Give:
- Freephone 0800 404 8144
- Freepost BBC Radio 4 Appeal. (That's the whole address. Please do not write anything else on the front of the envelope). Mark the back of the envelope 'Project Harar'.
- Cheques should be made payable to 'Project Harar'.
- You can donate online at bbc.co.uk/appeal/radio4
Registered Charity Number: 1094272
Last on
Project Harar
Project Harar works in the poorest and most remote areas of Ethiopia to provide access to treatment for young patients with cleft lip and palate, as well as more complex facial disfigurements. These conditions impact child development and are the source of stigma and exclusion in their communities. Geographical constraints and the cost of reaching the capital would make treatment impossible for these families without your help.
Raising Awareness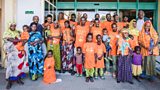 In rural Ethiopia, children with cleft lip and palate are often hidden away by their families, unable to go to school or have friends. A Project Harar outreach workers will often have to knock door to door to find the patient. There is a lack of awareness that this is a treatable condition. Project Harar strives to break social stigma, working with community leaders and local health clinics to provide information and access to treatment for cleft. It provides comprehensive care including nutritional support and speech therapy.
Access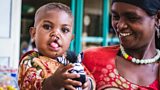 The remoteness of rural areas of Ethiopia combined with poverty make it impossible for a patient in need of treatment to travel to the city, which is the only place they will be able to receive the surgery required. Project Harar make the arrangements, provide food, transport and accommodation for patients and their guardian, the journey can often take over 2 days. Our programme officers will care for them every step of the way from identification to follow up.
Impact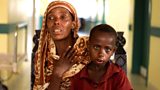 Following treatment a child can eat, speak and smile. They can make friends for the first time and attend school, with that, they'll have the opportunity to reach their  true potential.
Kufani's Story

This is Kufani and her mother just one day after surgery for her cleft lip. Kufani's mother is very emotional about the dramatic change this will have on their lives. 
"Yesterday you saw me with my daughter, she has now been treated, now she can eat properly and go back to school. I am so happy. I am speechless, I say nothing because I am so happy. You have changed my daughter, I am crying because I am so happy, thank you so much."
Follow this link to the Project Harar website to watch a film about our cleft work -
https://www.projectharar.org/project-harar-cleft-film
Broadcasts