Main content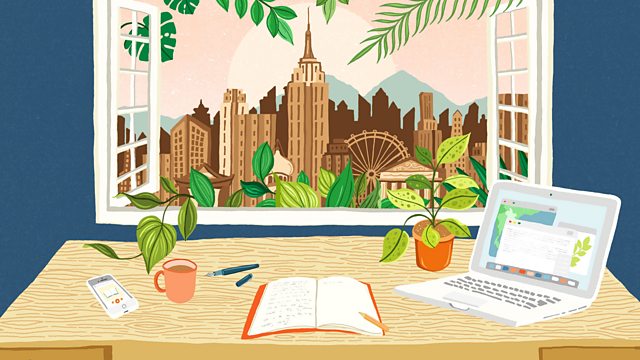 Leading writers share the secrets of their internal place of refuge in times of crisis. David Constantine follows a stream running past a holiday home in his childhood.
Where can we escape to at times when we are cooped up, locked down, trapped indoors? Some people recall a real location - a favoured corner to which they return again and again, what the Swedes call a "wild strawberry place"; others find a refuge deep in the imagination.
In these exceptional times, Radio 3 has specially commissioned major writers to share their special place, and each night of the week, one of them offers to take us there and share it with us.
9. The award-winning poet, translator and short-story writer, David Constantine, travels back to his childhood:
"The beginning was a stream that ran past the front door of an end-terrace house we rented for our summer holidays. A narrow alley bordered this water as far as our step and there became a footpath and went on through a kissing gate. We were there for a week or a fortnight one summer after another, but only three or four in all, around the year of the coronation. Just across the stream was an ancient church, St Mary's, with a sailing ship on its tower as a weathervane. The water ran quick and crystal clear. It sparkled in the sunshine of a child's summer holidays. My younger brother and I sailed a small boat on it. One of us let her go, the other caught her some yards further down."
Producer: Beaty Rubens
Last on

Broadcast