Main content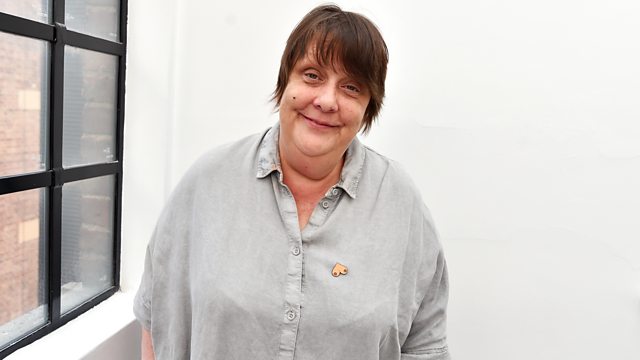 Kathy Burke
Kathy Burke joins historian Dan Jones, athlete Jessie Knight and listener Sharon Yamamoto White, whose parents met in a US Japanese internment camp during WWII.
Richard Coles and Shaun Keaveny are joined by Kathy Burke who became a household name in the 1990's for her comedy roles in Harry Enfield and Chums, Absolutely Fabulous and Gimme Gimme Gimme. She won best actress at the Cannes Film Festival in 1997 for her performance in Nil By Mouth and is now a theatre director and writer.
Dan Jones is an author of bestselling books on English history including The Plantagenets, The Wars of the Roses, and now the 20th Century. His historical sweep is broad, as is his career, which has included writing about men's health and exercise, interviewing A-list celebrities and a regular sports column in the Evening Standard.
Jessie Knight is currently juggling being a primary school teacher with training as a champion 400m runner. In the past it was a combination that Jessie found impossible, retiring early from her sport only to change her mind, resume training and go on to win the 400metres at the British Indoor Championships in February.
Listener Sharon Yamamoto White tells the story of parents, who met in a US Japanese internment camp during the Second World War
And film director Carol Morley shares her Inheritance Tracks.
Producer: Laura Northedge
Editor: Eleanor Garland
Last on
Broadcast