Main content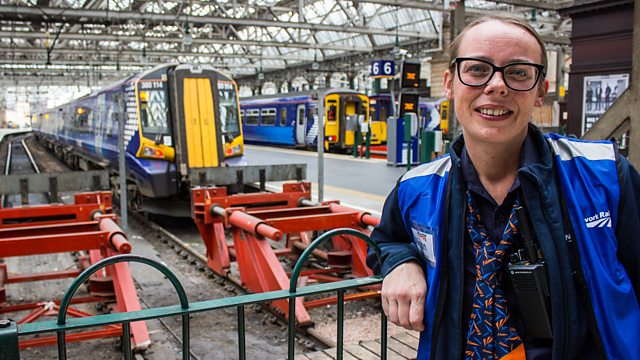 Documentary following the staff and passengers of Glasgow Central station. This episode sees the station celebrate its 140th birthday.
Documentary series following the people that work all hours to keep Scotland's busiest train station on track, delving into the buildings history with stories of the past. Central station has been at the heart of Glasgow for more than140 years, running over 950 trains a day for 32 million passengers a year. Day and night for one long summer, this series follows the people who make the station work. Central station has long been Scotland's busiest - it is the Northern terminus of the West Coast Main Line from London and the starting point for travel to hundreds of stations in mainland Britain. Over the decades, the station has knitted itself into the lives of many people. For generations of Glasgow folk, particularly those that work here, Central station has become part of the family.
In this episode, staff and passengers of Glasgow Central station celebrate the station's 140th birthday with a special party on the concourse. Station manager Susan is pulling out all the stops to make sure it's a party to remember. Tour guide Paul takes us back to the creation and growth of the station. Supervisor Allison helps rescue a young owl found injured on the railway tracks and reunites an elderly passenger with her relatives, while the maintenance team get to grips with a leaky roof. A new train, the first of its kind, arrives in Central station much to the excitement of young railway enthusiasts, while historians Bill and Jill explore the history of Grand Central Hotel.