Main content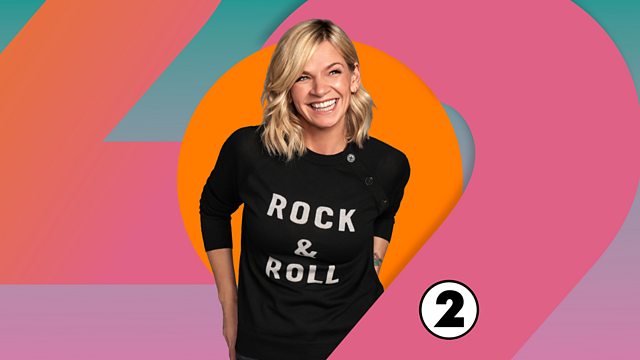 Katy Perry, Vic Reeves and Jools Holland
Wake up to Friends' Phone-in Friday with Zoe Ball! This morning Katy Perry, Vic Reeves and Jools Holland phone in for a catch up!
Wake up to a star-studded breakfast with Zoe Ball! Vic Reeves phones in to talk about the new gardening show he is hosting called The Big Flower Fight. All the way from LA Katy gives Zoe a bell to chat about her new single 'Daisies'. Jools Holland is on the show ahead of his BBC Radio 2 show returning on Saturday night at 8pm, he shares details of his new series of 'Later...' and shares a tune on the piano that he wrote about his dog Morris!
With the usual team of Tina Daheley and Richie Anderson, Zoe and the team have the best start to your morning. With celeb guests, quizzes, headlines, tunes chosen by listeners, and more music that you can shake a glitterball at!
There's also a daily Pause For Thought from Paul Kerensa and listeners on the line, as Zoe entertains the nation with fun for the family!
Last on
Music Played
John Parr

St. Elmo's Fire (Man In Motion)

Now 1985 - The Millennium Series.
EMI.

KT Tunstall

Suddenly I See

(CD Single).
Relentless Records.

Duran Duran

Girls On Film

Duran Duran - Decade.
EMI.
1.

Candi Staton

Young Hearts Run Free

Disco Fever (Various Artists).
Global Television.

Live Lounge Allstars

Times Like These

(CD Single).
Atlantic/Parlophone/Warner/Columbia/Island/Polydor/Virgin.

Simply Red

Ain't That a Lot of Love

(CD Single).
East West Records.

Martha Reeves and the Vandellas

Jimmy Mack

Leaders Of The Pack (Various Artists.
Polygram Tv.

One Direction

What Makes You Beautiful

Giorgio Moroder

&

Philip Oakey

Together In Electric Dreams

Our Friends Electric (Various Artists.
Telstar.

James Blunt

The Greatest

Once Upon A Mind.
Atlantic.

Destiny's Child

Independent Women, Part I

Destiny's Child #1's.
Columbia.

Jonas Brothers

X (feat. Karol G)

(CD Single).
Republic Records.

Nell Bryden

&

BBC Concert Orchestra

Sirens (Radio 2 House Music, 14/05/2020)

BBC Lockdown Orchestra

You Got The Love (feat. The Midnight Massive)

The Killers

Caution

Imploding The Mirage.
Island Records.

Blue

All Rise

Now 49 (Various Artists).
Now.

Matthew Wilder

Break My Stride

Love & Pride - A Kick Up The 80's: Vo.
Old Gold.

The Hues Corporation

Rock The Boat

Million Sellers Vol.14 - The Seventie.
Disky.

Belinda Carlisle

Heaven Is A Place On Earth

A Place On Earth - Greatest Hits.
Virgin.

Phil Collins

You Can't Hurry Love

The Rolling Stones

Living In A Ghost Town

The Divine Comedy

Something For The Weekend

Fresh Hits 96 (Various Artists).
Sony Music TV.

The Pointer Sisters

Jump (For My Love)

The Best Of The Pointer Sisters.
RCA.

Jools Holland

Morris Dance (Radio 2 Session, 15 May 2020)

Chris Rea

On The Beach

The Best Of Chris Rea.
East West Records.

Atomic Kitten

Whole Again
Pause For Thought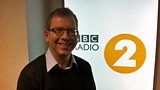 From comedian & writer Paul Kerensa:
I don't know about you, but oddly being at home, I've seen more of other people's homes than I used to. Musicians, journalists, comedians, vicars, fitness instructors (that's exhausting, watching my kids exercise)... More domestic vloggers than ever. It's like Through The Keyhole gone large. Behind whoever's presenting, it's either bookshelves – and I do like to browse their books – or the house's whitest wall. Yet finding those perfect backgrounds can be tricky. I watched a church minister deliver an inspiring message, against his plainest wall – but in taking down pictures, he'd revealed hooks and peeling paintwork, which clearly bothered him. 
So he kept positioning his head to block out the blemishes, angling the camera to give a false, nicer impression. His quest for the purest cleanest background rather obstructed his message. Most of us aren't presenting online, but we present ourselves, to our fellow humans. I'm sure we all worry what people think about us – what's in our own backgrounds, our lives, our back stories. How we sound. Whether we've read the right books. Does our experience, or lack of it, show? A millennium-and-a-half ago, St Augustine wrote: "Trust the past to God's mercy, the present to God's love, and the future to God's providence." I suppose in other words, untarnished backgrounds are rare. 
Ask the home-based presenters looking for that perfect wall. To begin with, our lives may have been pure, blank canvases. But life adds dents, dints, hooks and nails: family photos, corkboards with unfinished to-do lists, blemishes on the paintwork. A literal example: There's a mark on our staircase wall, from when I tried attaching the baby's metal stairgate. I ended up throwing it, in a sleep-deprived outburst. A decade later, that dent's still there: a reminder, whenever I pass, that was then, this is now. I've thrown nothing but the odd tantrum since. So I'll do my best to think less of the background, and more of the person in front of me. Forget how many books someone's read, or any dents on their backdrop. My background's not whiter-than-white either. Forget the imperfections behind me... I've got imperfections ahead to think about.
Broadcast