Main content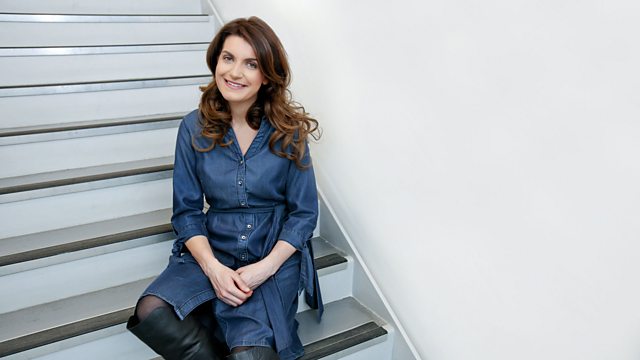 Opera matinee - The Devil on Earth
Georgia Mann presents this week's opera matinee, The Devil on Earth, von Suppé's 1878 depiction of what happens when the devil abandons hell for earth, from Theater Chemnitz.
Franz von Suppé (with the rather spectacular full name of Francesco Ezechiele Ermenegildo Cavaliere Suppé-Demelli) composed more than 200 stage works and was the leading light of nineteenth-century Austrian operetta, enjoying a success that rivaled that of Frenchman Jacques Offenbach. This production of Der Teufel auf Erden - The Devil on Earth (or possibly The Devil In All Of Us) - was recorded last July to mark the bicentenary of Suppé's birth. The operetta had an unsuccessful run of twenty performances in 1878 at Carltheater Wien, where Suppé was conductor, and was not performed again until 1984 as a radio broadcast.
The plot (to a libretto by Karl Juin and Julius Hopp) depicts a revolt in Hell: in Scene One the inhabitants demand Freedom of the Press, abolition of serfdom and a democratically elected parliament. Satan and Mephistopheles want to crush this revolt but their henchmen Lucifer, Samuel and Beelzebub are on holiday on earth. So they go to earth to find them and bring them back. However in this production from Chemnitz opera, the director asked the artist performing the role of the devil, Alexander Kuchinka, to rewrite the libretto. He's changed the plot significantly and in this version the first scene is set in Hell, as in the original, Scene Two in a 17th century nunnery, Scene Three in a 19th century military cadet school and Scene Four in a 21st Century dance school.
Later in the afternoon we return to this week's featured ensemble, the BBC Symphony Orchestra, for a concert given at Maida Vale Studios in 2019, including the dramatic Overture No.1 by Louise Farrenc and Grieg's much-loved Piano Concerto in A minor with BBC Radio 3 New Generation Artist soloist Elizabeth Brauss, conducted by Francois Leleux.
Presented by Georgia Mann.
2pm
Franz von Suppé: Der Teufel auf Erden (The Devil on Earth), operetta in three acts
Ruprecht, a lowly worker in hell ..... Alexander Kuchinka, vocals
Rupert, an off-duty angel ..... Matthias Winter, baritone
Mutter Alglaja, a mother superior ..... Dagmar Schellenberger, soprano,
Oberst Donnersbach, group captain ..... Gerhard Ernst, vocals
Amanda, a nun / Amalia, a ward / Amira, a dance student ..... Marie Hänsel, soprano
Isabella, a nun / Isolde, a ward / Iska, a dance student ..... Sophia Maeno, mezzo-soprano
Isidor, a scoundrel / Isbert, a cadet / Ismail, a dance student ..... Andreas Beinhauer, baritone
Reinhart, a scoundrel / Reinwald, a cadet / Reiner, a dance student ..... Benjamin Bruns, tenor
Haderer, hell's gatekeeper / Thomas, cloister gatekeeper / Vice-lieutenant Nebel / Duty officer Spiess / Ball organizer ..... Matthias Otte, vocals
Head of the dance school ..... Carsten Knödler, (spoken role)
Chemnitz Opera Chorus
Robert Schumann Philharmonie
Jakob Brenner, conductor
c.4pm
Farrenc: Overture in E minor Op.23
Grieg: Concerto in A minor Op.16 for piano and orchestra
Elisabeth Brauss, piano
BBC Symphony Orchestra
Francois Leleux, conductor
Last on

Broadcast

Featured in...
We broadcast more live and specially-recorded concerts and opera than any other station.