Main content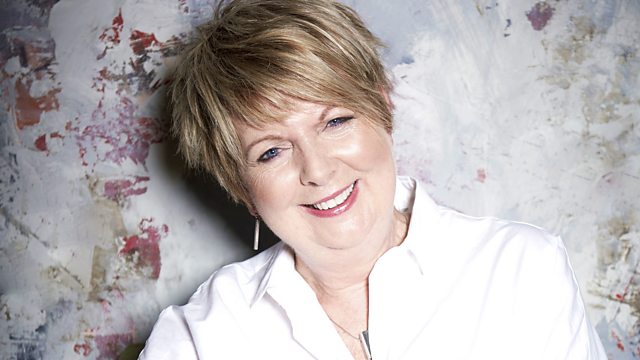 Celebrating the viola
Contemporary British choral music performed by the BBC Singers and memorable archive recordings from the BBC Symphony Orchestra, presented by Fiona Talkington.
Closing this week of programmes celebrating the BBC Symphony Orchestra and Singers, British composer/conductor Owain Park conducts the BBC Singers in a programme of contemporary choral music. Alongside his own works is music by Cheryl Frances-Hoad, Rhiannon Randle and Joanna Ward, and 'Song' by former BBC Singers composer in Association Gabriel Jackson.
This afternoon we shine a light on the BBC SO's Co-Principal Viola Caroline Harrison who's been a member of the orchestra for 30 years. We'll hear a sequence of BBC SO performances in which she performed. Firstly, at the Barbican in February 2015, Sakari Oramo and the BBC Symphony Orchestra, celebrated for their Sibelius performances, played his tone poem The Oceanides in its 1914 Yale version. This is how the work was first heard at its premiere in America on Sibelius's one and only trip there, and it retains many interesting features that the composer removed in a later revision. Australian composer, viola player, and former BBC Symphony Orchestra Artist in Association Brett Dean was inspired by Beethoven's Heiligenstadt Testament to create a quirky work for twelve violas. The Beethoven is a letter full of despair written as the composer battled to come to terms with the onset of deafness. Brett Dean's Testament reimagines this experience and asks some of the players to tune their strings in unusual ways and not to put resin on their bows - to create a world of half-heard sounds and eerie pen-on-parchment scratchings. Thea Musgrave's 2002 Turbulent Landscapes is her Pictures at an Exhibition. Inspired by Turner paintings including Sunrise with Sea Monsters, The Burning of the Houses of Parliament, and The Exile and the Rock Limpit (Napoleon), Musgrave takes your ears from one canvas to another in vivid orchestral sounds. And finally Prokofiev's Haydn-inspired symphony with all its classical grace is performed by the BBC Symphony Orchestra and conductor Sakari Oramo.
Presented by Fiona Talkington.
2pm
Cheryl Frances-Hoad: Floodlight, starlight
Gabriel Jackson: Song (I gave upon you)
Paweł Łukaszewski: Like as the waves
Owain Park: For the fallen
Owain Park: The wings of the wind
Rhiannon Randle: On Life's dividing sea
Joby Talbot: The wishing tree
Joanna Ward: Brambles Fewer
BBC Singers
Owain Park, conductor
c.2.30pm
Beat Furrer: Psalm
Dieter Schnebel: Motetus I
BBC Singers
James Weeks, conductor
c.2.55pm
Sibelius: The Oceanides Op. 73 (1914 Yale Version)
BBC Symphony Orchestra
Sakari Oramo, conductor
c.3.10pm
Brett Dean: Testament for 12 violas
BBC SO violas
Martyn Brabbins, conductor
c.3.25pm
Thea Musgrave: Turbulent Landscapes
BBC Symphony Orchestra
Osmo Vanska, conductor
c.3.50pm
Prokofiev: Classical Symphony
BBC Symphony Orchestra
Sakari Oramo, conductor
Last on

Broadcast