Main content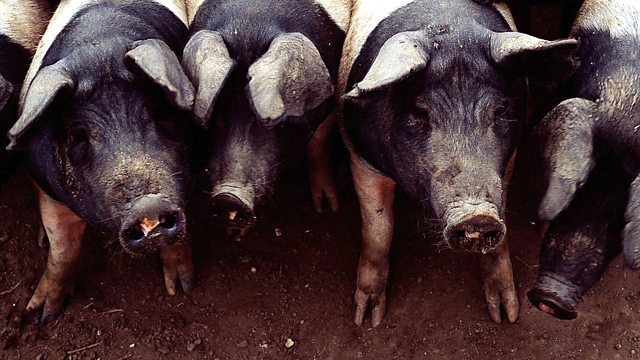 14/05/20 - An interview with the Defra Secretary as the Agriculture Bill passes through Parliament
Charlotte Smith grills Defra secretary George Eustice on the details of the Agriculture Bill.
The Agriculture Bill is the biggest shake up in food and farming since the 1940's. The Bill sets out the transition from the EU's Common Agricultural Policy, the CAP, which pays farmers directly based on how much land they farm to a new system in the UK where farmers will be paid public money only for the public goods they provide. That's things like preventing flooding and improving the environment. The transition will start next year and be phased over 7 years. Agriculture policy is devolved, so the changes will be a bit different in Wales, Scotland and Northern Ireland. The bill though is proving contentious, with concerns that the new system won't be ready by next year, that it doesn't protect farmers from cheaper imports produced to lower standards and that it won't reflect the lessons learnt over the past few weeks. Charlotte Smith speaks to DEFRA Secretary George Eustice.
The Health and Safety Executive says it's had 82 concerns raised about social distancing in meat processing factories. It tells us that in about half of the cases it has investigated it found businesses had already taken appropriate measures. In 19 cases businesses have been given advice about how they should make improvements.
While 20 cases remain under investigation.
And each year the UK fishing industry exports around four hundred and fifty thousands tonnes of fish. Coronavirus restrictions have severely disrupted that and we find out how fishers are coping.
Presented by Charlotte Smith
Produced by Heather Simons
Last on

Broadcast