Main content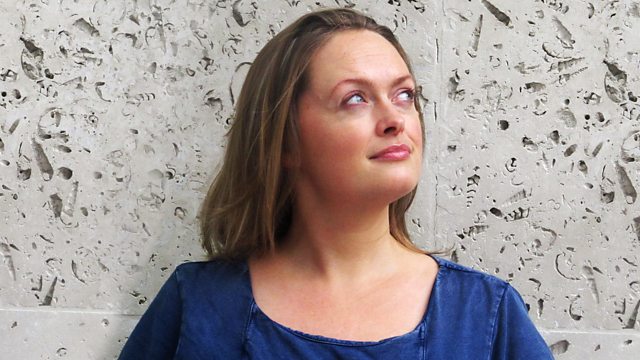 Coronavirus R number, genome study of Covid-19 survivors and using aircraft messages to assess aviation
How the R number of the coronavirus helps us get out of lockdown; genome study into patterns of Covid-19 outcomes; and using aircraft messages to get fast data on the aviation economy.
R seems to have found its way into the newspapers and on Radio 4 as if it's a word, or a letter, that we should all be familiar with and understand. As part of the government's briefing on Sunday, it appeared in a pseudo-equation, the infographic - 'COVID alert level = R + number of infections' - the Government called R the 'Rate of Infection', but it is commonly known as the 'Reproduction Number'. So what exactly is R, and what does it do?
Mathematical Biologist, Kit Yates, from the University of Bath, clears up the confusion, and explains how R was first calculated for covid-19. And one of the scientists tracking R in the UK is Petra Klepac, who is Assistant Professor in Infectious Disease Modelling at the London School of Hygiene and Tropical Medicine. She explains how crucial R is in tracking the pandemic and how it's now being used to shape the way we get out of lockdown.
There are so many variables about who will survive Covid-19 and who, unfortunately, will not. Many people will only experience mild symptoms, but a minority will have a severe or even life-threatening response. Whilst some of the difference can be explained by age, or underlying health conditions, the reasons why men and some ethnic minorities and a number of apparently fit younger people become so ill, is one of the great puzzles of this pandemic. Some of the uncertainly is down to environmental effects. But a lot of the variability could be down to our genomes.
To try and find out, this week Genomics England announced funding for a study - The GenOMICC - COVID Genomics UK (CoG-UK) Partnership for Severely Ill Patients to sequence the whole genomes of 20,000 severely ill and 15,000 asymptomatic or very mild patients. Led by Genomics England, these genomes will be compared with those held in the 100,000 Genomes Project dataset.
The coronavirus pandemic is really highlighting the need for fast, accurate ways to analyse data on a global and national scale. Be that data on the number of people dying or track and trace data from various apps. But do we realise how much data we leave about ourselves online even in normal times? This is something Professors Tobias Preis and Suzy Moat in the Data Science Lab, at the Warwick Business School get very excited about. They use rapid analysis of big data to try and understand our behaviour as a way to rapidly inform economists and policy makers on how the world works.
They have been looking at alternative data sources to give us quicker estimates of what's happening in the world – travel patterns, economic indicators, how many people have a given disease.
This is going to become invaluable both during and in the aftermath of the pandemic, when understanding the economic fallout will be key to helping the economy recover. Take their latest work – where they're gathering much quicker estimates on the contributions of air travel to the UK's GDP.
Presenter – Marnie Chesterton
Producers – Fiona Roberts and Beth Eastwood
Last on
Broadcasts

Take the Synthetic Voices and Personality Test