Main content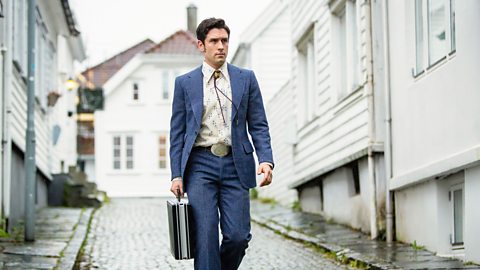 State of Happiness
Drama set in Stavanger, Norway, in the summer of 1969, that follows what happens following a last-ditch attempt to strike oil.
Drama set in the summer of 1969 in the small coastal town of Stavanger. International oil companies have been test drilling in Stavanger for years, but nothing has been found and they are now in the process of leaving.
Phillips Petroleum have been contracted to drill one final hole, but the company is reluctant to throw good money after bad and they send an ambitious young lawyer to Stavanger to wind things up. The town, however, is desperate for one last chance – it lives off fish and the North Sea is emptying out.
In the end, Phillips finally agrees to try one more hole, and the night before Christmas 1969 the gas flare at the Ocean Viking is lit. The largest sub-sea oil basin in history has just been discovered and everything is about to change.
On TV
No upcoming broadcasts