Main content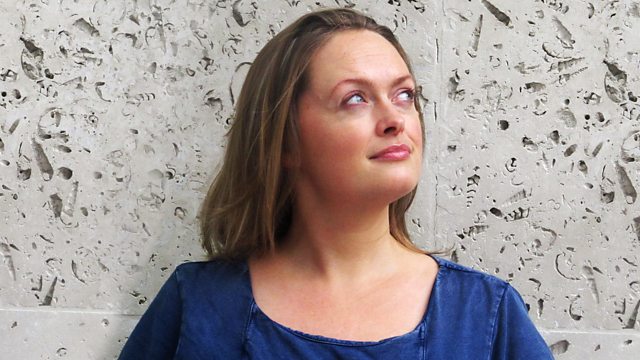 Should the public wear face masks? Did SARS-Cov-2 escape from a laboratory in Wuhan?
The science, and lack of science, on whether the public should wear face masks; why it's highly unlikely SARS-Cov-2 escaped, or was deliberately released by labs in China.
Advice about whether the public should wear face masks, to protect against infection by the coronavirus, differs around the world. In Europe, policy recommendations are mostly geared towards homemade masks. As this country waits to find out how we'll venture out of lock down, should we be wearing face masks out in public too? The government's mantra throughout the pandemic has been "follow the science" but on this issue there is ongoing debate, with strongly held and differing views. The Royal Society's DELVE Initiative (Data Evaluation and Learning for Viral Epidemics) put out a report this week to try to bring some clarity to the issue.
Marnie Chesterton asks Professor of Primary Care Health Sciences at Oxford University, Trisha Greenhalgh, and microbiologist and Professor of Environmental Healthcare at the University of Southampton, William Keevil, why there is so little science to inform the policy-makers. If the government recommends that we all wear cloth masks, we'll be wearing them for the common good - they're better at stopping the wearer from spreading the virus than protecting him or her from catching it. Choosing one that fits, made from the right material, and keeping it clean is also crucial. If you're not really up to making your own mask, Professor Mark Miadownik at UCL's Institute of Making warns against the single-use surgical masks, now a common addition to the litter scene and a bane to the environment.
As the SARS-CoV-2 virus that causes COVID-19 continues to spread at an alarming rate in the United States, with well over a million confirmed cases and over 70,000 deaths, attention in the White House has been turning to suggestions that the virus originated in the Institute of Virology Laboratory in Wuhan, China and not in the wild where bats are the ultimate suspected source. For years, a group there led by "bat woman" Jungli Shi, have been collecting virus samples and studying them to see if they could infect us humans. This is standard virology, trying to understand where the next pandemic viral threat might come from. But conspiracy theorists have been suggesting that there's more going on, such as deliberate genetic manipulation of the viruses, weaponising them, or just unsafe management. These ideas have been taken up by President Trump and his team. BBC Inside Science reporter Roland Pease asks the experts what they think. Is there any place for this sort of politics in the pandemic?
Presenter - Marnie Chesterton
Producers - Fiona Roberts and Beth Eastwood
Last on
Broadcasts

Take the Synthetic Voices and Personality Test