Main content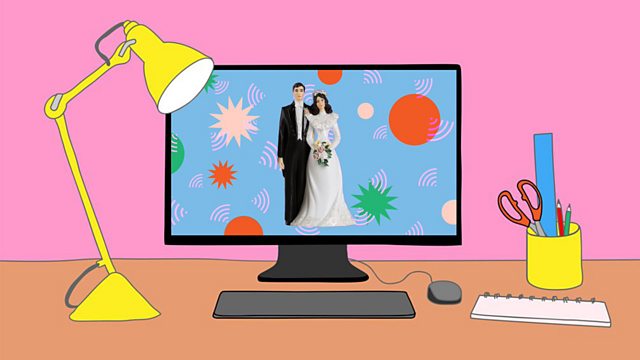 Weddings online. Expert Women Project and Covid. Author Tishani Doshi
Weddings online. Author Tishani Doshi. The latest data from the Expert Women Project collated during the pandemic. Plus how it feels to be bereaved and alone during lockdown.
The breakout of COVID-19 has put many aspects of life on hold – including the Big Day. Emily McMahon and her partner Jack Walsh tell us about their online wedding with friends and family over video call.
The Expert Women Project has been recording and reporting the appearance of women authority figures appearing on news programmes for the last five years. Since this project began the number of women experts on these programmes has risen by at least 40%. Emeritus Professor Lis Howell directs the project and the former cabinet minister Baroness Morgan of Cotes, one of its supporters, join Jane to discuss the latest batch of results tracking the appearance of women on flagship news programming during the Covid 19 pandemic.
Tishani Doshi is an Indian poet, writer, and dancer. Her latest novel, Small Days and Nights tells the story of Grace who returns to India from the USA to cremate her mother, only to find out she has an unexpected inheritance, a house on the beach and a sister with down's syndrome.
How does it feel to be bereaved and living alone during coronavirus? In today's Woman's Hour Corona Diaries, Elaine Chambers from Brighton talks about how being forced to give up social activities has affected the process of grief - and how she's trying to cope with the emotional exhaustion of daily life.
And the programme everyone's talking about the adapation of Sally Rooney's "Normal People"
Presenter Jane Garvey
Producer Beverley Purcell
Guest; Professor Lis Howell
Guest; Baroness Morgan of Cote
Guest; Tishani Doshi
Guest; Elaine Chambers
Guest ; Emily McMahon
Guest; Jack Walsh
Guest; Maria Fleming
Guest; Elizabeth Day
Last on
Broadcast

Podcast
Women's voices and women's lives - topical conversations to inform, challenge and inspire.