Main content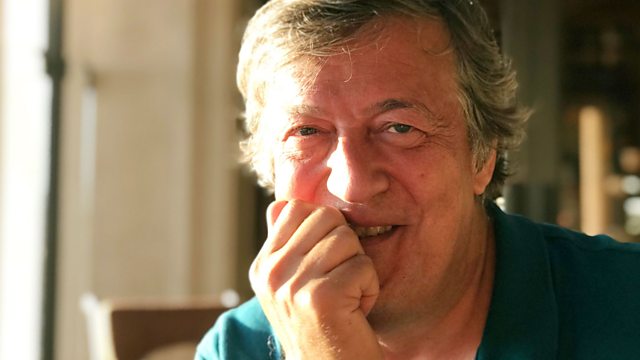 Hello World
Stephen Fry makes the Radio 4 Appeal on behalf of Hello World
Stephen Fry makes the Radio 4 Appeal on behalf of Hello World.
To Give:
- Freephone 0800 404 8144
- Freepost BBC Radio 4 Appeal. (That's the whole address. Please do not write anything else on the front of the envelope). Mark the back of the envelope 'Hello World'.
- Cheques should be made payable to 'Hello World'.
- You can donate online at bbc.co.uk/appeal/radio4
Registered Charity Number: 1148596
Last on
Hello World
Hello World is tackling the global education deficit by teaching the world's most marginalised communities to build and maintain solar-powered, wi-fi enabled computer terminals. Each 'Hello Hub' is rugged enough to be outdoors, has 8 touch-screens and provides free internet access and educational software to over 1,000 people.
The Global Education Deficit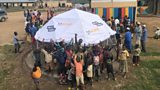 1-in-5 children has no access to an education - that's 265 million kids! Sometimes school is too expensive or too far away, the journey is too dangerous or there just aren't any schools. Yet education is a Human Right. 
Jackline's Story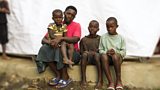 Despite running a tailoring business in Fort Portal, Uganda, Jackline couldn't afford to send her children to school. Then her 3 year old daughter, Janet, discovered the local Hello Hub. Now all the family can learn, play and share stories.
Self-Sustainable, Scalable & Affordable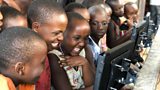 To educate via a Hello Hub costs less than £1 per child, per year. Hello World's next build in Nakivale Refugee camp in Uganda will provide vital educational resources for children plus access to critical healthcare information for their parents.
Broadcasts