Main content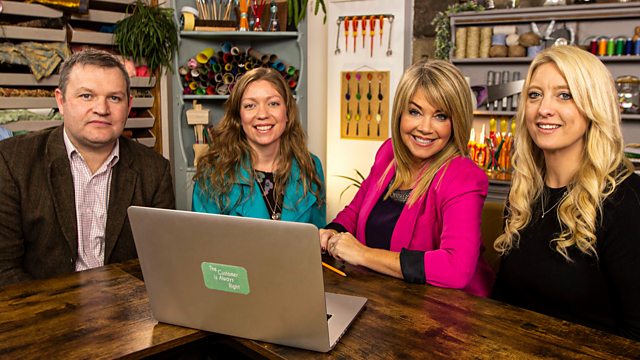 Customers test and score a set of educational games, a tool for removing hair from vacuum cleaners and a zipable jacket extender for pregnant women.
Lucy Alexander is joined by three inventors to watch footage of customers as they unbox, test, review and score their precious products.
Maths teacher Leanne and graphic designer Candice met four years ago. Concerned that her three-year-old struggled with some activities, Leanne created some reusable creativity packs with games to help him learn through play, with designs by Candice. Animal lover and serial inventor David came up with his idea during a spot of spring cleaning. Living with two cats and a dog meant his vacuum cleaner needed constant de-hairing, so David came up with a simple tool to remove hair and fibres from the roller. And outdoors lover Kate has found a way to continue wearing her walking gear during her pregnancy: she has devised an extension panel that zips into any jacket.
Once all three inventors have watched the customer reviews and given their own thoughts on the feedback, Lucy reveals who has won the coveted The Customer is Always Right winner's trophy.