Main content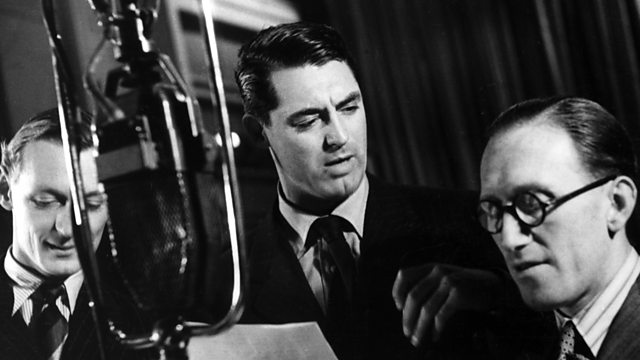 Cary Grant
What would you need to know about the Bristol-born film star to spend an evening in his company? Matthew Sweet talks to Pamela Hutchinson, Charlotte Crofts and Mark Glancy.
Matthew Sweet and guests imagine an evening in the film star's company. Born Archie Leach in 1904, he starred in films by Alfred Hitchcock, played opposite actors including Doris Day and Audrey Hepburn, Deborah Kerr and Sophia Loren and Katherine Hepburn, and sat on the board of MGM films, before his death in 1986.
Charlotte Crofts runs the biannual Cary Grant Festival and is an Associate Professor of Film-making at the University of the West of England.
Pamela Hutchinson blogs about silent cinema at SilentLondon.co.uk as well as contributing regularly to Sight & Sound and the Guardian.
Mark Glancy is a Reader in Film History at Queen Mary, University of London.
The Cary Comes Home weekend in Bristol is due to take place 20-22 November 2020.
Producer: Craig Smith
You can find more episodes of Free Thinking in which Matthew discusses films including
Laurel and Hardy's The Music Box https://www.bbc.co.uk/programmes/p06xjln9
Hitchcock's Marnie https://www.bbc.co.uk/programmes/p05k6tn7
2001 A Space Odyssey https://www.bbc.co.uk/programmes/b04sv91q
They are all in a playlist called Landmarks of Culture https://www.bbc.co.uk/programmes/p01jwn44
Last on