Main content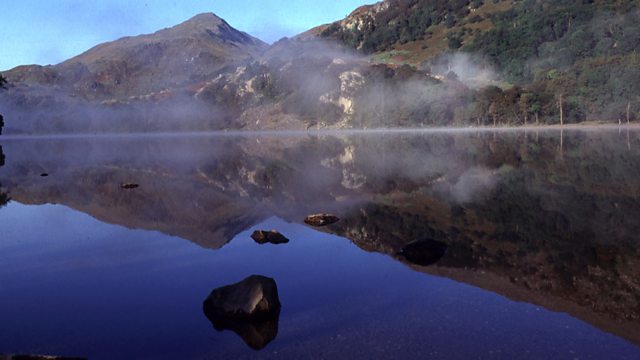 The Dam
David Almond tells a timely true story about the flooding of Northumberland's Kielder Valley 40 years ago to make a dam, and the music and poetry which lie submerged within us all.
Forty years ago, a great dam was constructed across the Kielder Valley in one of the wildest corners of Northumberland. Once, this had been a place of farms and homesteads, a school and a stretch of railway. It had also been a place of music and song, dancing and legends. Now it was all to be flooded in order to create the largest artificial lake in the UK.
The award-winning writer David Almond tells a true story about the father and daughter who visited the abandoned homes on the eve of the sealing of the dam, playing one last song before the diggers moved in, the valley was submerged and they were lost forever.
"He woke her early. 'Bring your fiddle,' he said. The day was dawning. Into the valley they walked....."
In a programme resonant with birdsong, running streams, sighing trees, leaping salmon and first-person testimonial, this is a story about the reservoirs of music, poetry and song in us all.
Featuring Northumbrian folk music, with additional fiddle-playing by Georgia Russelll, the programme culminates in a revelation by David about the identity of the protagonists in this haunting story.
Based around David Almond's picture book, The Dam, with illustrations by Levi Pinfold, published by Walker Studio. With additional fiddle-playing by Georgia Russell
Producer: Beaty Rubens
Last on
Broadcasts