Main content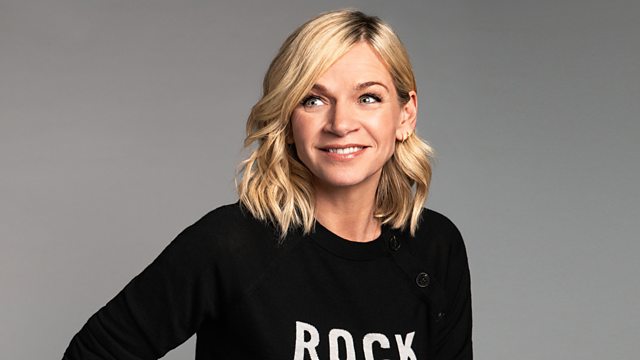 Stephen Graham and Daniel Mays
Wake up and embrace the day with Zoe Ball! Actors Stephen Graham and Daniel Mays phone in to talk about their new show 'Code 404'.
Wake up and embrace the day with Zoe Ball! Actor Stephen Graham joins Zoe to chat about his new police comedy show 'Code 404'.
Plus we have more home-schooling after 7.30am, with children's author Onjali Q. Rauf setting an English and Creative Writing Task!
We also hear from the incredible 90 year old who is climbing a mountain on her stairs at home! Zoe finds out why Margaret Payne is scaling her highlands home staircase to raise money!
With the usual team of Tina Daheley and Richie Anderson, Zoe and the team have the best start to your morning. With celeb guests, quizzes, headlines, tunes chosen by listeners, and more music that you can shake a glitterball at!
There's also a daily Pause For Thought from Jahnavi Harrison and listeners on the line, as Zoe entertains the nation with fun for the family!
Last on

Pause For Thought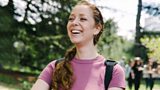 Writer and Musician, Jahnavi Harrison: 
Quarantine has done something unexpected for our family. I wasn't meant to be here...back in March a travel ban meant I was grounded, on the very day I was due to fly. That was that. I unpacked my suitcase, jammed with things for my months of work in America. My brother, one month into his first proper job in the city, was sent home to set up a call centre in his bedroom. The small school my mum works at closed to but a few children and my Dad, who was set to be travelling around the UK leading courses and retreats, installed himself in the tiny upstairs hallway and started broadcasting regularly online...invariably calling out 'quiet on set' five minutes before going live. 
Ah. Yes. We are together again in a way we haven't been in a very long time. For the most part it's been lovely. We get along well and though the house is small, there's enough room for everyone to have their little corner. But one thing may make this time go down in history, apart from the obvious. After 20 odd years of failed attempts, we have managed to institute - a cleaning rota. 
Previous tries have been miserable failures and my angelic mum has always cheerfully taken up the slack. But I've been shocked. Four weeks in and everyone has been cleaning with gusto! The kitchen is crumb free! The nooks are de-cobwebbed and the other day with a bottle brush in hand, I ventured into the unknown world behind the radiators...a great and wild adventure it has to be said.  It feels so good. It's a reminder for me that a less frenetic way of life is possible. 
One where the plea of 'no time' fades away, and health and wellbeing isn't an afterthought. Taking care of our external environment has provoked other changes too. Inspired by the dust -free radiators, I've been taking more time with meditation in the hopes of shifting some of the grime of ages. And every evening, for the last five weeks, we've been singing together, offering our prayers in music and mantras... like the Hare Krishna Von Trapp family... For all its fear and faults, this time has given my family gifts we'll never forget.
Broadcast