Main content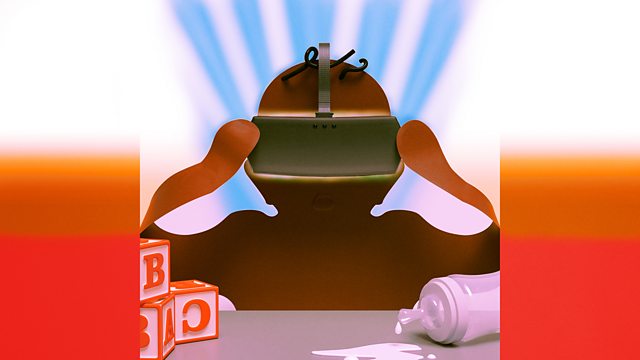 Alex Beard explores what it means to teach in a future where new fields of knowledge are emerging rapidly and AI plays a prominent role in education.
At a time when many parents unexpectedly find themselves taking on the role of the teacher, Alex Beard sets out to discover how teaching might look very different in the future.
We are used to a system of teachers who know and learners who don't. The model of a large group of students sitting in rows, eyes trained on a single teacher, has proven remarkably resilient. But in today's world, where new fields of knowledge are emerging rapidly and lifelong learners may not always have access to a dedicated teacher, is it time to rethink how teaching is done?
Artificial intelligence is already playing a significant role in education. Some edtech companies are developing technology which can track a learner's progress by monitoring their heart rate and eye movements. But where does all this leave the human teacher? And how can new technology be harnessed in the best interests of teachers and learners?
Alex Beard used to be a teacher, and is now an education explorer, of sorts. In the second episode of this series, he observes teaching around the world, and talks to important thinkers in artificial intelligence, philosophy and pedagogy, to find out what role teachers will play in the Learning Revolution.
Presenter: Alex Beard
Producers: Dan Hardoon and Emma Barnaby
Executive Producer: Deborah Dudgeon
A Whistledown production for BBC Radio 4
Last on
Broadcasts