Main content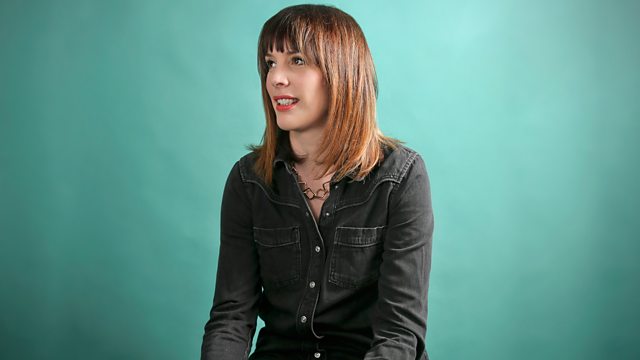 Saturday - Elizabeth Alker
Classical music for breakfast time plus found sounds and the odd unclassified track.
Last on
Music Played
Pyotr Ilyich Tchaikovsky

Valse-Scherzo in C major, Op 34

Performer: Nathan Milstein. Orchestra: Orchestra. Conductor: Robert Irving.

The Art of Nathan Milstein.
EMI.
4.

Georges Brassens

Les Sabots d'Helene

Performer: Georges Brassens.

Francis Poulenc

Capriccio for two pianos

Performer: Pascal Rogé. Performer: Jean‐Philippe Collard.

Poulenc: Piano music and chamber works: Pascal Roge.
Decca.
1.

Marguerite Monnot

Milord

Performer: Édith Piaf.

Frédéric Chopin

Etude no 2 in F minor "The Bees"

Performer: Maurizio Pollini.

Thomas Arne

Where the bee sucks (The Tempest)

Singer: Janet Baker. Performer: Douglas Whittaker. Performer: Martin Isepp. Performer: Ambrose Gauntlett.

Harold Arlen

A Sleepin' Bee

Performer: Richard Rodney Bennett. Music Arranger: Richard Rodney Bennett.

Nikolai Rimsky-Korsakov

The Flight of the Bumblebee

Orchestra: Stuttgart Radio Symphony Orchestra. Conductor: Neville Marriner.

Bob Dylan

Boots of Spanish Leather

Performer: Bob Dylan.

Isaac Albéniz

Asturias (Suite española)

Performer: John Williams.

Wolfgang Amadeus Mozart

Concerto for flute, harp and orchestra, K.299 (3rd mvt)

Performer: James Galway. Performer: Marisa Robles. Orchestra: Academy of St Martin in the Fields. Conductor: Neville Marriner.

Frank Bridge

Cherry Ripe

Ensemble: Nash Ensemble.

Johann Sebastian Bach

Sinfonia from Cantata no. 29 BWV.29 (Wir danken dir, Gott, wir danken dir)

Orchestra: Accademia Bizantina. Director: Ottavio Dantone.

Bach Sinfonia Academia Bizantina Ottavio Dantone.
Decca.

Kieran Brunt

Inside I'll Sing

Performer: Shards. Choir: Isolation Choir.

Béla Bartók

Romanian Folk Dances

Orchestra: Budapest Festival Orchestra. Conductor: Iván Fischer.

Bartok: Orchestral Works Vol.1: Budapest Festival Orchestra/Fischer.
Philips.
8.

Rachel Grimes

Music for Egon Schiele: Third Self Portrait Series

Performer: Christian Frederickson.

Rachel Grimes

Music for Egon Schiele: First Self Portrait Series

Performer: Christian Frederickson. Performer: Rachel Grimes.

Guillaume de Machaut

Dame, je sui cilz / Fins cuers doulz

Singer: Margaret Philpot. Singer: Rogers Covey‐Crump. Singer: Peter McCrae. Director: Christopher Page.

Claude Debussy

Lindaraja for 2 pianos

Ensemble: Katia Labèque.

en Blanc et Noir - The Debussy Album.
Philips.
016.

John Barry

Chinon - Eleanor's arrival

Choir: Voices of the Accademia Monteveriana. Orchestra: Studio Orchestra. Conductor: John Barry.

Arcangelo Corelli

Concerto grosso in F major Op.6`2

Ensemble: The English Concert. Conductor: Trevor Pinnock.

Ludwig van Beethoven

Coriolan Overture, Op 62

Orchestra: London Symphony Orchestra. Conductor: Leopold Stokowski.

Leopold Stokowski: The Stereo Collection 1954-1975.
RCA Red Seal.
5.
Broadcast