Main content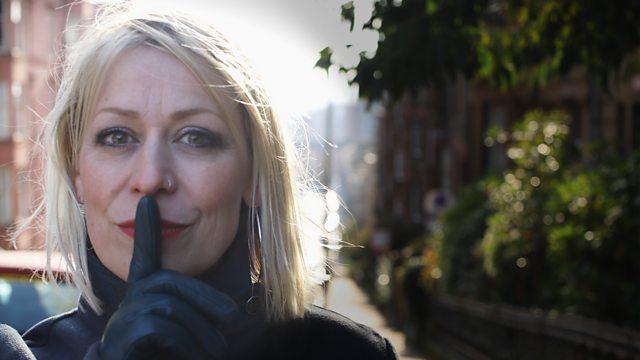 Scotland - Contains Strong Language
Actor Cora Bissett goes on a linguistic adventure in Caledonian cursing.
Schooled in Fife, coming of age in a rock 'n' roll band, then finding her forte was directing temperamental actors, Cora Bissett is no stranger to theatrical Scottish swearing. So who better to present a celebration of Caledonian cursing?
This documentary sees Cora sing, swear and scrutinise why Scotland swears so well. Cora begins with the first hurdle – how does one discuss swear words on the BBC? Aunty Beeb is the institution that has been historically priggish about language - always bleeping words and apologising for those that slipped through. So Cora runs a list past BBC Scotland's head of editorial standards to see what she can get away with.
She then joins a sociolinguistics class at Glasgow University to understand why swearing offends – are the words the problem, the context, the speakers or the meaning? Next up is a visit to the Scottish National Library in Edinburgh to see William Dunbar's epic poem The Flyting of Dunbar and Kennedie, which contains the first recorded use of the F-word.
Cora takes a bleep-and-you'll-miss-it tour of swearing in the past three centuries, from the Reformation to the early days of Scottish broadcasting, up to more recent times, where she reveals how comedian Billy Connolly got around the censors with his concert LPs. Pastor Jack Glass labelled Billy 'manure mouth', but folk loved Billy's comedy and his albums were hugely successful.
When James Kelman won the Booker prize in 1994, his novel had over 4,000 F-words. We re-examine the controversy and reaction of the literary establishment in London, who called Kelman a 'literary savage'.
In more recent times, social media has become the stage for Scottish swearing, and at last a linguist can analyse everyday speech. It turns out that the majority of swear words are not used in an insulting context but are just part of the salty way we speak.