Main content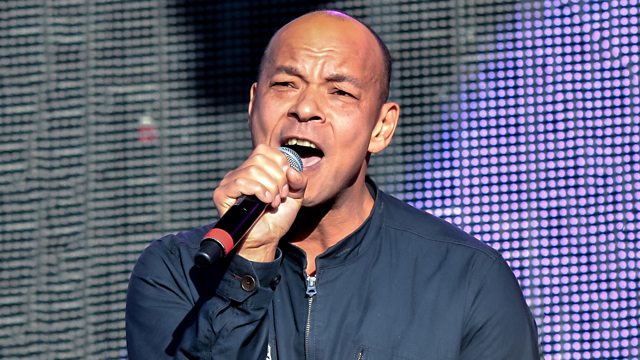 Return to Vegas: A Musical Drama
Musical drama by and starring Roland Gift. An ex-pop star is released from prison to discover he has inherited a nightclub and must battle an old rival to win the woman he loves.
Musical drama written by and starring Roland Gift, one of our finest soul singers and ex-lead singer of the 1980s band Fine Young Cannibals.
Johnny Holloway, an ex-pop star wrongly convicted of drug dealing, gets out of prison and is picked up on his release by his "brother from another mother", Sean. Having missed the funeral, Johnny asks to be taken to the wake of his colleague Frank to pay his respects. When he gets there, he finds he has inherited his nightclub - the Las Vegas - much to the disgust of Frank's son, Ricky.
To add insult to injury, Johnny used to be with Ricky's wife Carol. He's determined to right a few wrongs and, when Ricky steps out of line, Johnny sees the way forward - he needs to battle an old rival to win the girl he loves.
It's a story about love, felony and betrayal. Who will rise above and win the day?
Recorded on location in Gerry's Club in Soho, London, with music written by Gift and Barson and performed by Roland Gift and members of the cast.
Cast:
JOHNNY ..... Roland Gift
SEAN ..... Ian Puleston-Davies
EZRA ..... Miles Richardson
RICKY ..... Carl Prekopp
PEARL ..... Sophie Melville
CAROL ..... Katy Cavanagh-Jupe
BARRY ..... Bill Fellows
FRANK ..... Robert Glenister
ELOISE ..... Claudia Jolly
MOURNERS and PUNTERS
Poppy Allen-Quarmby, Tallulah Bond, Zooey Gleaves, Tom Glenister, Ellis Howard, Jonny Lavelle, Declan Mason
Writer: Roland Gift
Producer/Director: Celia de Wolff
Sound Design: David Chilton
Photograph by Jerry Tremaine
A Pier production for BBC Radio 4
Last on