Main content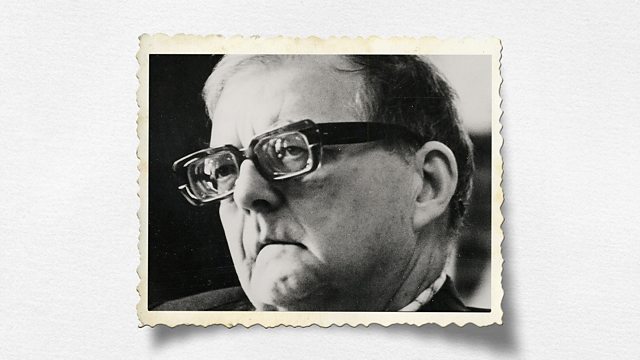 Dmitri Shostakovich - surviving Soviet Russia
Semyon Bychkov conducts the BBC Symphony Orchestra in Shostakovich's searing Symphony No 11. Plus his Piano Concerto No 2 with Alexei Volodin.
Another chance to hear a concert in which Semyon Bychkov conducted the BBC Symphony Orchestra in Shostakovich's searing Symphony No.11. Plus the Piano Concerto No.2 with Alexei Volodin.
Recorded at the Barbican on 10th April 2019
Presented by Martin Handley
Shostakovich: Piano Concerto No 2 in F major (1956-7)
Shostakovich: Variations on a Theme by Glinka (1957) (for piano)
07.55 Interval - Russian a cappella music
Bortnyansky Sacred Concerto No.4 – Make a Joyful noise up to God
Russian State Symphonic Cappella
Valeri Polyansky (conductor)
Nikolay Golovanov: Slava Ottsu; Pavel Chesnokov: Heruvimskaya pesn; Viktor Kalinnikov: Svete tihiy
Tenebrae , Nigel Short (conductor)
08.15
Shostakovich: Symphony No 11 in G minor 'The Year 1905' (1956-7)
Alexei Volodin (piano)
BBC Symphony Orchestra
Semyon Bychkov (conductor)
Conductor Semyon Bychkov presents three Shostakovich works all completed in the unsettling year of 1957. The Piano Concerto No.2, a gift to the composer's pianist son, Maxim, is tonight in the hands of Alexei Volodin, one of the standout Russian pianists of our time. It begins playfully before a tender, romantic, cinematic, slow movement. After the concerto come the variations for piano solo Shostakovich wrote in 1957 to mark the centenary of the death of the Russian composer Glinka.
In the Eleventh Symphony, subtitled 'The Year 1905', Shostakovich turns to the uprising in St Petersburg, witnessed by his own father, in which protesters were brutally gunned down outside the Winter Palace by Tsarists forces. It's a sombre, intensely dramatic work - "a symphony written in blood" - in which songs of the failed Revolution are remembered. Political unrest of a different stripe affected Shostakovich in 1956-7 at the time he wrote the symphony, with the Hungarian Uprising abruptly halted by Russian Communist forces. Russian poet Anna Akhmatovar was moved to write of the piece: 'Those songs were like white birds flying against a terrible black sky.'
Featured in...
We broadcast more live and specially-recorded concerts and opera than any other station.