Main content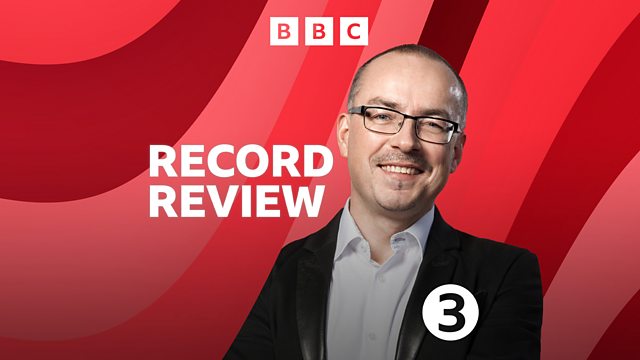 Bach's Violin Concerto in E in Building a Library with Mark Lowther and Andrew McGregor
New classical releases, including Harriet Smith on chamber music, and in Building a Library, Mark Lowther recommends a recording of Bach's Violin Concerto in E, BWV1042
with Andrew McGregor
9.30
Building a Library
Another chance to hear Mark Lowther discussing the available recordings of Bach's Violin Concerto in E major, BWV 1042 and making a recommendation.
Johann Sebastian Bach's E major Concerto is one of the evergreen concertos of the violin repertoire, its three movements and based on the Venetian concerto model made famous by Vivaldi.
10.50
Harriet Smith has been listening to recent chamber music recordings.
11.20
Record of the Week
Andrew recommends an outstanding new release.
Last on
Music Played
Johann Sebastian Bach

Harpsichord Concerto No. 1 in D Minor, BWV 1052: I. Allegro

Performer: Francesco Corti. Ensemble: Il Pomo d'Oro.

J.S. Bach: Harpsichord Concertos.
PENTATONE.
101.

Claude Debussy

Prelude from La Damoiselle élue

Performer: Víkingur Ólafsson.

Jean‐Philippe Rameau

Le rappel des oiseaux (Pieces de clavecin 1724)

Performer: Víkingur Ólafsson.

Bruno Mantovani

String Quartet No. 6 "Beethoveniana"

Ensemble: Kuss Quartet.

Beethoven: The String Quartets, Live from Suntory Hall, Tokyo, Vol. 3.
Rubicon.
127.

Arvo Pärt

The Woman with the Alabaster Box

Choir: Choir of Clare College, Cambridge. Conductor: Graham Ross.

Arvo Pärt: Stabat.
harmonia mundi.
102.

Eugène Damaré

Fleurs et papillons: Polka.Trio-Polka. Coda

Conductor: Hugo Reyne. Orchestra: La Simphonie du Marais.

Les Amours d'un Rossignol - Musique pour le flageolet français.
Musiques à la Chabotterie.
226.

Gabriel Fauré

Barcarolle No. 10 in A minor Op. 104 No. 2

Performer: Louis Lortie.

Antonio Draghi

'A Adorar las Cenizas de Mi Amada' (El Prometeo, Act II)

Singer: Anna Reinhold. Singer: Zachary Wilder. Singer: Fabio Trümpy. Singer: Borja Quiza. Orchestra: Cappella Mediterranea. Conductor: Leonardo García Alarcón.

Antonio Draghi

'Ay de la Vida' (El Prometeo, Act II)

Choir: Choeur de Chambre de Namur. Orchestra: Cappella Mediterranea. Conductor: Leonardo García Alarcón.

Morton Gould

Symphonette No. 4 "Latin-American": IV. Conga

Conductor: Arthur Fagen. Orchestra: Vienna Radio Symphony Orchestra.

Gould: Symphonettes Nos. 2-4 & Spirituals for String Choir & Orchestra.
Naxos.
104.

Adolf Busch

Saxophone Quintet: II. Scherzo

Performer: Asya Fateyeva. Performer: Florian Donderer. Performer: Emma Yoon. Performer: Yuko Hara. Performer: Tanja Tetzlaff.

Niels Wilhelm Gade

Novelletten Op. 29: I - Allegro scherzando

Ensemble: Phoenix Piano Trio.

Edvard Grieg

Violin Sonata No. 2 in G Major, Op. 13: I. Lento doloroso - Allegro vivace

Performer: Elena Urioste. Performer: Tom Poster.

To the Spring.
Orchid Classics.
301.

Edvard Grieg

Violin Sonata No. 3 in C Minor, Op. 45: III. Allegro animato

Performer: Eldbjørg Hemsing. Performer: Simon Trpceski.

Grieg: Violin Sonatas - Hemsing: Homecoming.
BIS.
303.

Ludwig van Beethoven

Piano Trio in C Minor, Op. 1 No. 3: II. Andante cantabile con variazioni

Ensemble: Sitkovetsky Trio.

Beethoven: Piano Trios, Vol. 1.
BIS.
102.

Antonín Dvořák

Te Deum, Op.103, B.176

Conductor: Jakub Hrůša. Singer: Katerina Kneziíkova. Singer: Svatopluk Sem. Choir: Pražský filharmonický sbor. Orchestra: Czech Philharmonic.
Record Review
9.00am
J.S. Bach - Harpsichord Concertos BWV 1052, 1053, 1055 & 1058
Francesco Corti (harpsichord)
Il pomo d'oro
Pentatone PTC 5186837 (CD or download)
https://www.pentatonemusic.com/francesco-corti-pomo-doro-bach-harpsichord
Debussy & Rameau
Vikingur Ólafsson (piano)
DG 4837701
https://www.deutschegrammophon.com/gb/cat/4837701
Beethoven: The Complete String Quartets
Music by Beethoven and Bruno Mantovani
Kuss Quartet
Rubicon RCD1045 (8CDs)
http://rubiconclassics.com/release/beethoven-the-complete-string-quartets/
Arvo Pärt: Stabat Mater
Music by Arvo Pärt, Peteris Vasks, James MacMillan
Choir of Clare College, Cambridge
The Dmitri Ensemble
Graham Ross (conductor)
Harmonia Mundi HMM905323
9.30am – Building a Library – Mark Lowther on J S Bach's Violin Concerto in E major, BWV 1042 (NOTE: this is a repeat; it was first broadcast on 02 November 2019)
Composer: J S Bach
Reviewer: Mark Lowther
Recommended Recording:
Brecon Baroque
Rachel Podger (violin/director)
Channel Classics CCSSA30910 (SACD Hybrid)
Other Recommended Recording(s):
Café Zimmermannn
Pablo Valetti (violin)
Alpha Records ALPHA 013
10.15am – New Releases
Les Amours d'un Rossignol - Musique pour le flageolet français
Music by Banister, Berlioz, Damaré, Handel, Hotteterre le Romain
Hugo Reyne (recorders, director)
La Simphonie du Marais
Musiques à la Chabotterie SI605020 (CD or download)
Les Plaisirs du Louvre - Airs pour la Chambre de Louis XIII
Music by Boesset, Moulinié, Louis XIII, Chambonnières, L Couperin, Chancy
Ensemble Correspondances
Sébastien Daucé (director)
Harmonia Mundi HMM905320
In Paradisum - A Fauré Recital, Vol.2
Louis Lortie (piano)
Chandos Records CHAN 20149 (CD or download)
https://www.chandos.net/products/catalogue/CHAN%2020149
El Prometeo: Antonio Draghi
Cappella Mediterranea
Choeur de Chambre de Namur
Leonardo García Alarcón (director)
Alpha Classics ALPHA582 (CD or download)
https://outhere-music.com/en/albums/el-prometeo-alpha582
Morton Gould: Symphonettes Nos. 2-4 / Spirituals for Orchestra
ORF Vienna Radio Symphony Orchestra
Arthur Fagen (conductor)
Naxos 8.559869
https://www.naxos.com/catalogue/item.asp?item_code=8.559869
10.45am – New Releases – Harriet Smith on chamber music
Beethoven - Piano Trios, Vol.1, Op.1/3 & 70/2
Sitkovetsky Trio
BIS BIS-2239 (SACD Hybrid)
https://bis.se/orchestras-ensembles/sitkovetsky-trio/beethoven-piano-trios-vol1
Grieg: To The Spring – The Violin Sonatas
Elena Urioste (violin)
Tom Poster (piano)
Orchid Classics ORC100126
http://www.orchidclassics.com/releases/orc100126/
Grieg: The Violin Sonatas
Eldbjørg Hemsing (violin)
Simon Trpčeski (piano)
BIS BIS-2456 (SACD Hybrid)
https://bis.se/performers/hemsing-eldbjorg/grieg-the-three-violin-sonatas
The Leipzig Circle
Music by Schumann, Gade & Mendelssohn
Phoenix Piano Trio
Stone Records 5060192780949 (CD or download)
http://stonerecords.co.uk/album/the-leipzig-circle/
Jonny
Music by Busch, Webern, Krenek, Erwin, Schulhoff, Weill, Hindemith
Asya Fateyeva (saxophone)
Emma Yoon, Florian Donderer (violin), Yuko Hara (viola), Tanja Tetzlaff (cello), Stepan Simonian (piano), Shirley Brill (clarinet)
Berlin Classics 0301312BC
https://berlin-classics-music.com/en/releases/jonny-2/
11.15am – Record of the Week
Dvořák: Requiem, Biblical Songs & Te Deum
Ailyn Pérez, Christianne Stotijn, Michael Spyres, Jan Martínik, Kateřina Kněžíková, Svatopluk Sem
Czech Philharmonic
Prague Philharmonic Choir
Jiří Bělohlávek, Jakub Hrůša (conductors)
Decca 4850509 (2 CDs)
Broadcast

Browse previous episodes of the Record Review Podcast