Main content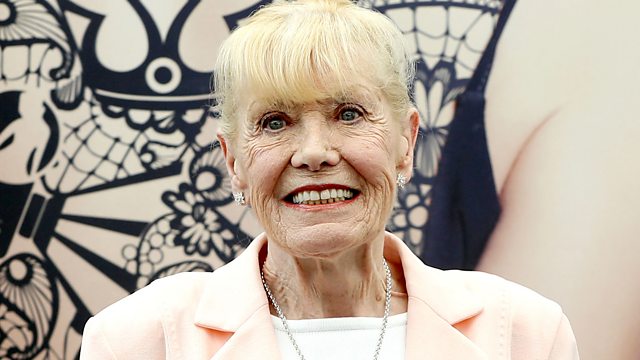 Betty Williams, Dr Fuad Nahdi, Sol Kerzner, Kenny Rogers
Matthew Bannister on journalist and commentator Fuad Nahdi, businessman Sol Kerzner, peace campaigner Betty Williams, singer Kenny Rogers.
Picture Betty Williams
Matthew Bannister on:
Fuad Nahdi, the journalist, commentator and campaigner named as one of the world's 500 most influential Muslims.
Sol Kerzner, the South African businessman who made a fortune from hotels and casinos and built the controversial Sun City resort under apartheid.
Betty Williams, the office receptionist from Belfast who teamed up with Mairead Corrigan to campaign for peace and won the Nobel Peace Prize.
Kenny Rogers, one of America's greatest country singers known for hits like "Lucille" and "Ruby Don't Take Your Love To Town."
Interviewed guest: Abdul-Rehman Malik
Interviewed guest: Bishop Toby Howarth
Interviewed guest: Paul Martin
Interviewed guest: Chris Ryder
Interviewed guest: Garth Cartwright
Interviewed guest: Bob Harris
Producer: Neil George
Dr Fuad Nahdi
Born 1 June 1957; died 21 March 2020, aged 62.Last Word spoke to Abdul-Rehman Malik, Lecturer in Islamic Studies at Yale Divinity School, and Bishop Toby Howarth.
Sol Kerzner
Born 23 August 1935; died 21 March 2020, aged 84. 
Last Word spoke to former BBC World Service correspondent Paul Martin.
Betty Williams
Born 22 May 1943; died 17 March 2020, aged 76.
Last Word spoke to journalist Chris Ryder.
Kenny Rogers
Born 21 August 1938; died 20 March 2020, aged 81.
Last Word spoke to music writer Garth Cartwright and BBC presenter Bob Harris.