Main content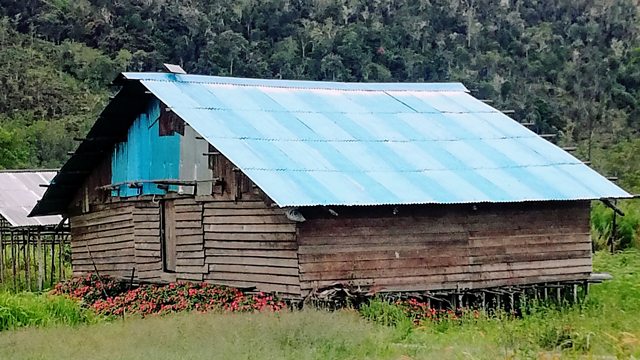 Rain on a Hot Tin Roof
Slow Radio taps into an archive of recordings from across the globe of the sound of rain on tin roofs, corrugated iron and rippling plastic.
Is there any sound as cosy as the sound of rain on a tin roof? The delicious feeling of being both in the middle of weather, but protected from it.
Take away the chill of northern climes, make sure you are close to the metal roof, and you get to hear the very essence of acoustic excitement; a rhythmic patterning that fills the air with excitement.
I've long been collecting sounds of rain on tin roofs; tin sheds under attack from the monsoons of Liberia; an unrelenting downpour on an open porch in a nutmeg plantation in Indonesia; a shanty boat in Tennessee under the full force of a lightning storm; a preacher exhorting his congregation to rejoice in the joys of God's gift of rain , in the midst of an almost deafening roar of rain,
Lay back, let the radio's magic shelter you from the storm.
Producer: Sara Jane Hall