Main content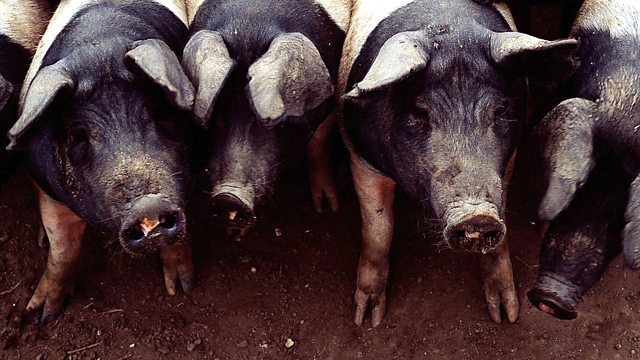 26/03/20 - Walking on farmland during lockdown, deer stalking and the sound of silence...
The NFU is talking to government about how to protect at-risk farmers from members of the public using rights of way through farm yards during the coronavirus lockdown.
Farmers are raising concerns about people using public footpaths through farm yards and close to farm buildings. Despite the lockdown, some have reported as many as 30 people walking on their land in just one day, and they're worried walkers could spread coronavirus to at-risk farmworkers. The National Farmers Union is talking to Government about how to protect farmers - it says it recognises the importance of public footpaths for physical and mental wellbeing, but the health of those living and working in the countryside has to be safeguarded. We hear from a livestock farmer with concerns about what happens to his animals if the staff that look after them fall ill.
Of the 100 million pounds worth of venison sold in the UK each year, almost of all of it is from wild deer. Their numbers are managed through culling and many businesses combine deer management with tourism by organising stalking tours. Our reporter joined a stalk with Wiltshire Game, before the coronavirus outbreak.
Our series of Farming Today audio diaries continues with a trip to Wales to meet The Venerable Eileen Davies - Archdeacon of Cardigan and diary farmer.
And with roads and cities falling quite, we enjoy the sound of silence with wildlife expert, Mike Dilger.
Presented (from home) by Charlotte Smith
Produced (from home) by Heather Simons