Main content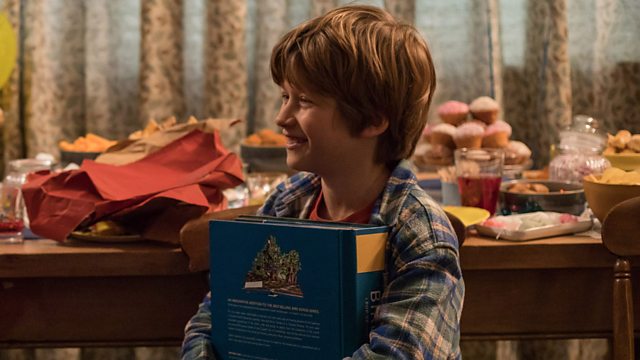 Owen Sheers, Nikita Lalwani, Writing in isolation
Owen Sheers on adapting the much-loved classic series The Snow Spider for TV, author Nikita Lalwani on her new novel You People, and how to write a novel in isolation
The bestselling children's book series The Snow Spider has been adapted for TV by award-winning writer, poet and playwright Owen Sheers. It is a fantasy drama that follows nine-year-old Gwyn as he discovers his magical powers and his family connection to the Welsh myths of the Mabinogion. Owen tells us how he adapted a much-loved classic.
Booker longlisted author Nikita Lalwani discusses her new novel You People, which tells the story of a London pizzeria that employs and supports refugees and illegal immigrants. But what happens when moral decisions are left at the hands of a man beyond the law? Nikita reveals the inspiration behind the story and her research into the refugee crisis and Britain's hostile environment.
With book festivals cancelled, Amazon book stocks about to run out and self-employed authors facing difficult financial circumstances, book publicist Georgina Moore joins us to discuss how the literary world is adapting to the challenges of Coronavirus.
Looking for a creative project while self-isolating? Writers Nikita Lalwani and Owen Sheers give us a masterclass in how to write a novel. As well as being award-winning authors, Nikita and Owen also teach creative writing – Nikita is a Senior Lecturer on the MA Creative Writing course at Royal Holloway and Owen is a Professor in Creativity at Swansea University.
Presenter: Shahidha Bari
Producer: Edwina Pitman and Lucy Wai
Main image: Fflynn Edwards as Gwyn Griffiths in The Snow Spider
Image credit: Leopard Pictures
Last on

The Snow Spider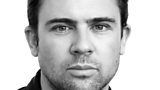 The Snow Spider,  a 5-part series written by Owen Sheers, based on the books by Jenny Nimmo, is on CBBC on Thursdays  at 5.00 pm from 02 April 2020, and on the BBC iPlayer..
Episode 1 is also shown on CBBC, BBC One and BBC Wales HD on Sunday 29 March 2020 at 6.05pm.
Images:
Main image above:
Fflyn Edwards as Gwyn Griffiths in CBBC's The Snow Leopard
Image credit: Leopard Pictures
Image to the left: Owen Sheers
Nikita Lalwani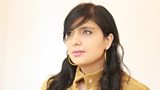 Nikita Lalwani's new novel You People is published on 02 April 2020 in hardback and as an eBook.
Image: Nikita Lalwani
Image credit: Vik Sharma
Broadcast