Main content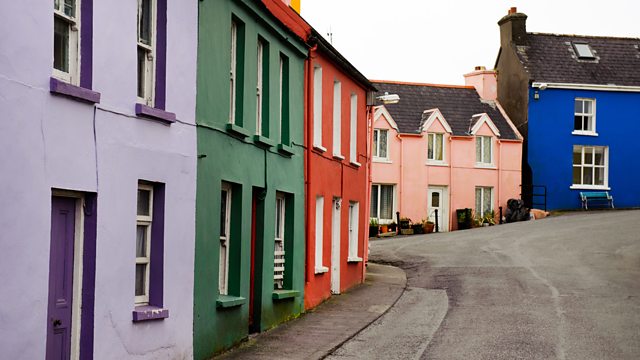 The Blackrock Girl (Part 1)
Lucy Gannon's two part drama about the arrival of a delightful single woman who deceives a village community into believing she has moved there to get her life back on track.
The Blackrock Girl is Lucy Gannon's two part drama about Finn, who appears in a quiet rural village in Ireland, bringing with her the assumed (the locals assume) glamour of the big city. She comes from Blackrock but sometimes she doesn't sound as if she does. But, she explains, she spent a few years as a child over the border in Omagh and so her accent has become a bit strangled and anyway, after a lifetime nursing overseas, in Africa and India, devoting herself to the poor and needy, it's not surprising her accent is slightly off kilter sometimes. Exhausted she returns to Ireland deciding to start a new life and this is how she finds herself in this charming friendly rural Irish village of Bridesway. Approaching life with an air of entitlement and yet warmth she is, very definitely, likeable. She has charisma, and makes friends easily. She's interested in people, tolerant, helpful. She's just plain NICE.
But Finn is broke. She's never nursed a single person in her whole life, although she has often held the hands of the dying. Her name used to be Moira, then Eileen, then Mary, Frances and now Theresa. She's wanted in England, Scotland and Cyprus, for fraud, theft and extortion.
Episode One
Theresa Finn (The Blackrock Girl) arrives in the small rural village of Bridesway moving into the dilapidated Manse House with a view to doing it up and starting a new life. She befriends the whole village, effortlessly and quickly gets Evie Bourne, the local post mistress on her side. She particularly forges a friendship with the wealthy OAP Charles and appears to be doing him the world of good. Only the retired policeman Martin is suspicious of her. She arranges a tea party to celebrate her old and new friends (Her old friends don't turn up) and in order to do this she relies on the locals to do all the work, promising to pay them handsomely after the event……
Finn is played by Fenella Woolgar
Ellen ….. Marion O'Dwyer
Evie ….. Pauline McLynn
Martin ….. Des McAleer
Charles ….. Jonathan Coy
Dave ….. Jamie Beamish
Produced by Celia DeWolff for BBC Northern Ireland